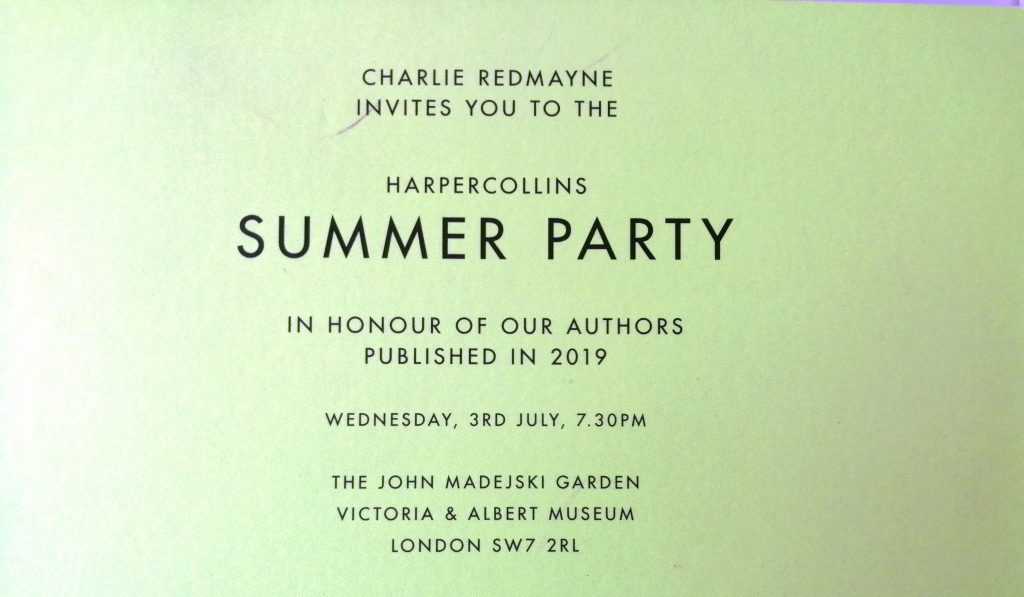 When I got to go to the Harper Collins Summer Party at the Victoria and Albert Museum last year, I was beyond excited. And absolutely and completely terrified! I didn't know anyone as my debut novel hadn't come out yet, and I was really nervous about the journey. I had full-on imposter syndrome and felt like I totally shouldn't have been there!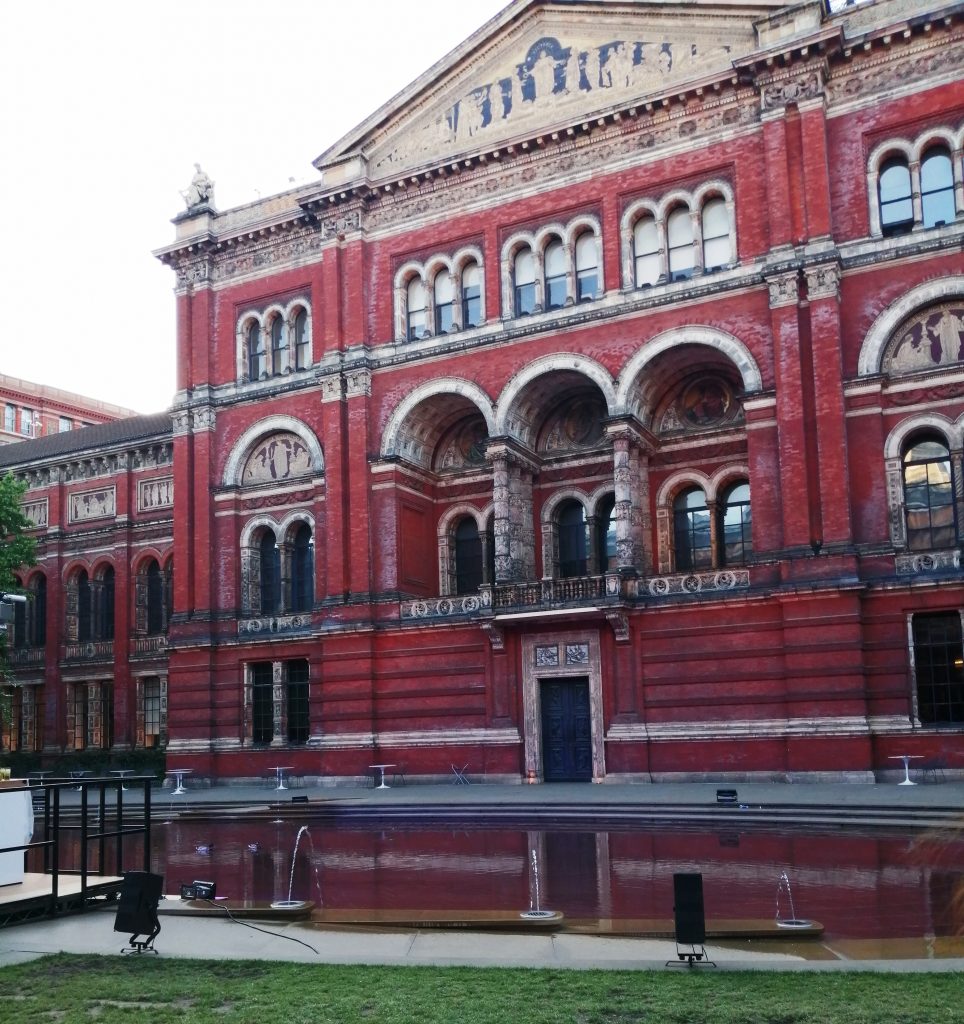 This year, I got to go again, and though I still had imposter syndrome, I was a little less terrified! Some of the HQ Stories and HQ Digital authors got to meet up beforehand which was a great way to say hi before it all got crazy and huge in the VandA. I got to meet my lovely new editor Abi who is the best! And I even met the man in charge of everything, Charlie Redmayne! He was absolutely lovely and so friendly!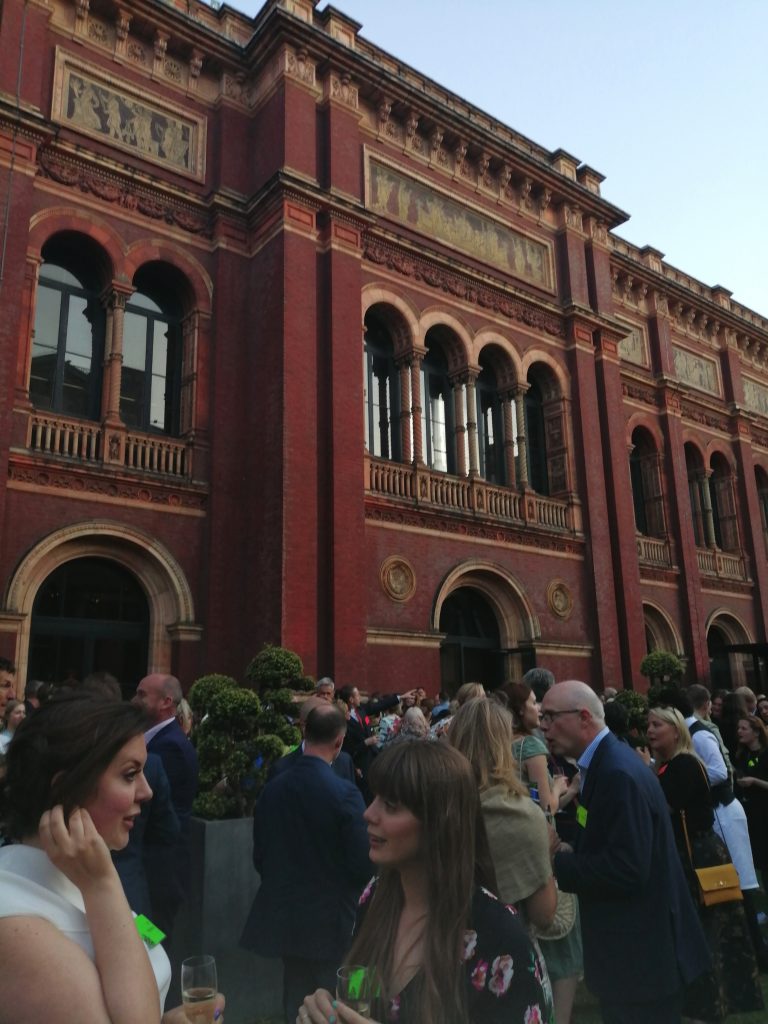 Not only did the weather hold out for us, but the Victoria and Albert Museum looked beautiful in the evening light. As I walked past, I was able to take some shots of the guys waiting to set up the do. They have such a short window to work in, I am in absolute awe of them. Those guys work so hard, but they did an amazing job.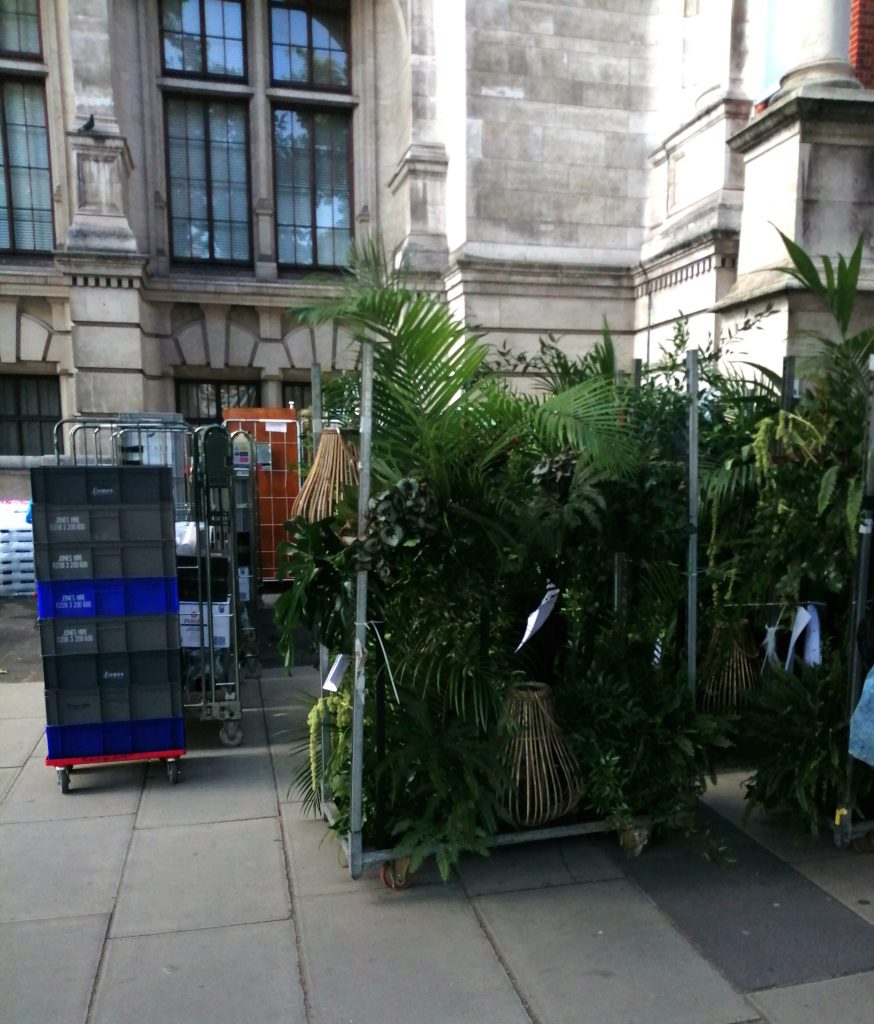 Once the party got underway, I had a chance to chat with some of my amazing author friends and meet some new people too. The ever kind and funny Lucy Knott was there, as was the brilliant Zoe May (who I discovered loves Radiohead as much as me!), the incredible duo Christopher and Emma Byford were around, and the amazingly talented (not to mention lovely) Amanda Brittany was also there. There are so many more people I could mention, and loads more I didn't get to meet!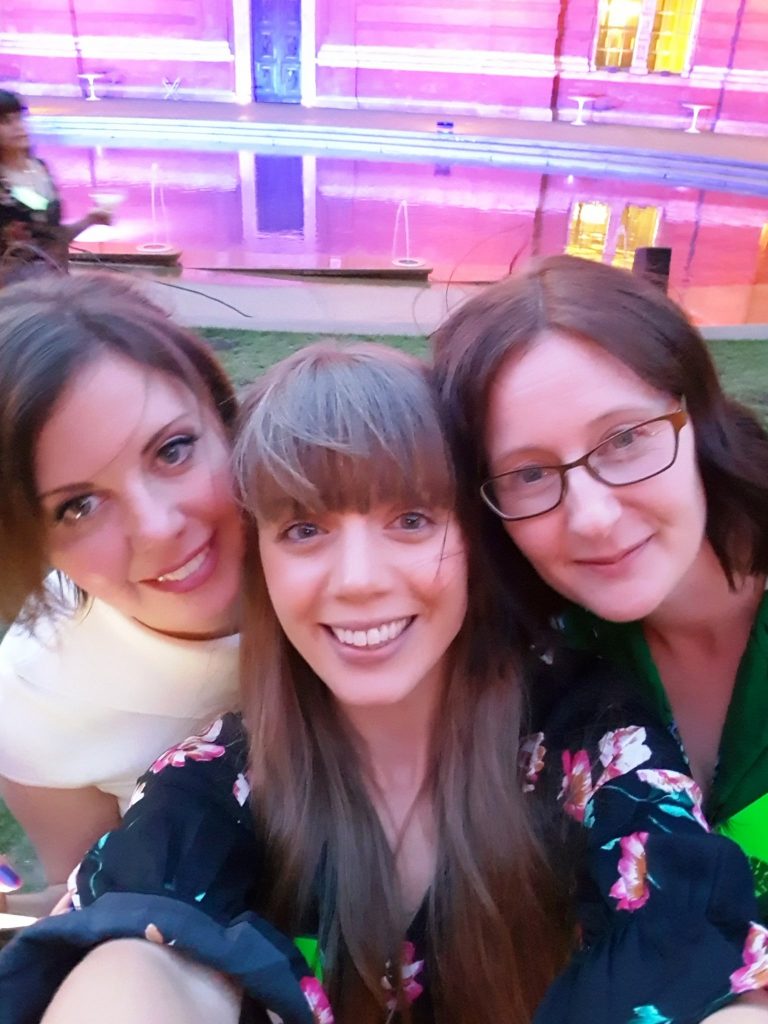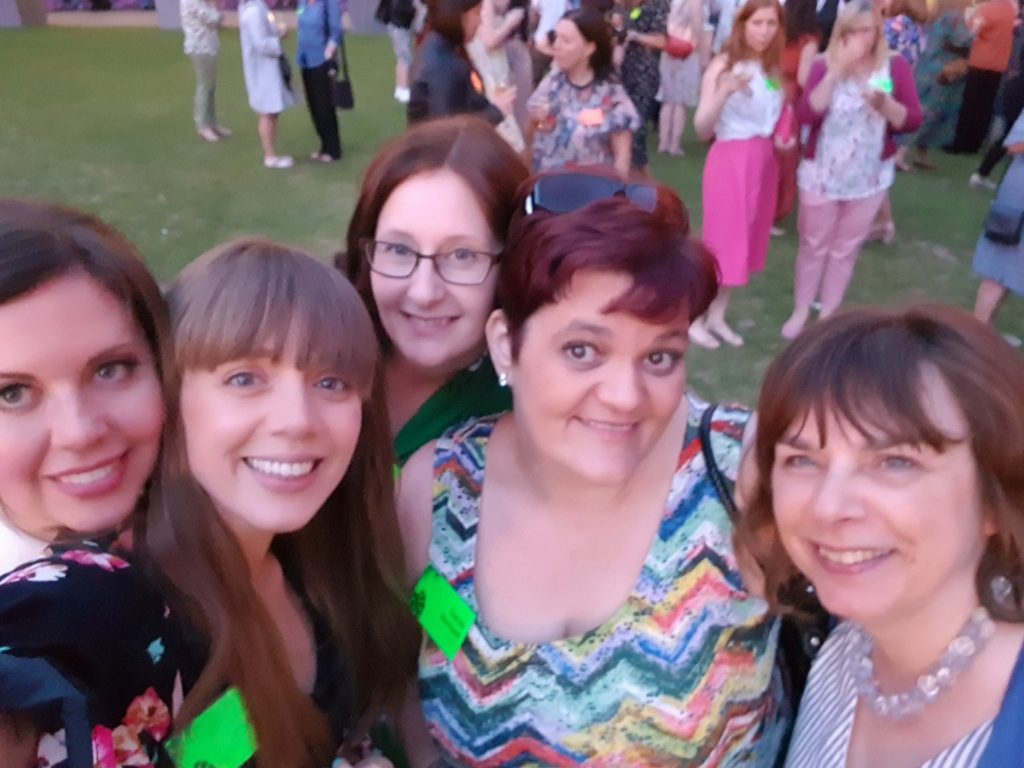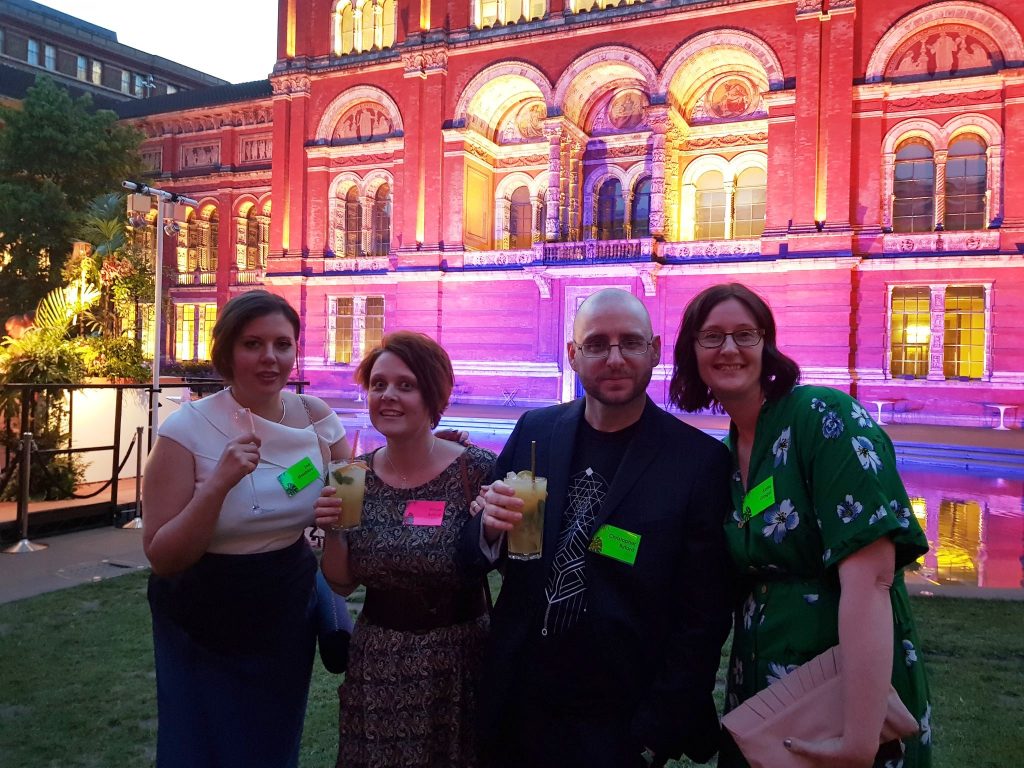 Then we had an amazing surprise.
The sold out Dior exhibition was opened up so we could have a look around! It was a chance I just couldn't miss! Here's the link if you want to have a look at the exhibition. It was truly outstanding. https://www.vam.ac.uk/exhibitions/dior-designer-of-dreams.
The evening went way too quickly, and I finally got home at about 1 am which is WAY past my normal bedtime! Today, after depositing the kids at school I'm in need of a nap! But it was an amazing night and one I really hope I get to do again!
I'm so grateful for every day that I get to do what I love and to attend something like this is really the stuff of dreams. Thank you so much to Harper Collins and HQ Digital. I'm so pleased (and still can't believe) I get to call myself one of your authors!