Romance
Swallowtail Bay Series
Spring Tides at Swallowtail Bay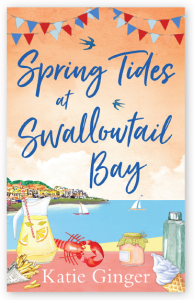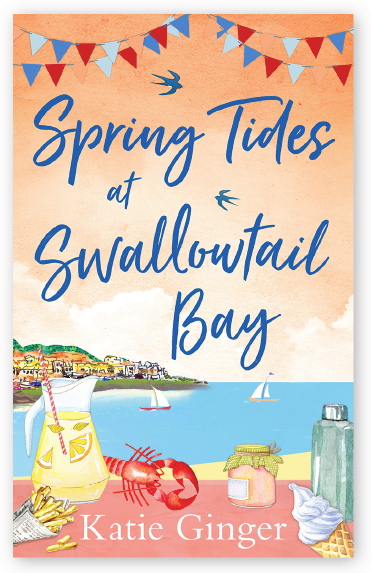 In Swallowtail Bay the birds are singing, the sun is shining and the locals are welcoming – but Stella's new beginning might be over before it's begun…
Licking her wounds from her divorce, Stella impulsively buys a gift shop and two holiday lets in glorious Swallowtail Bay, hoping for a fresh start with her King Charles Spaniel Frank.
When the neighbours meet her with a warm welcome, Stella knows she's found the new home she was looking for. Even gorgeous but grumpy local Miles can't take the shine off things. But then her ex-husband announces he's getting married again, and someone in the village starts gossiping about Stella…
Is Stella's dream over already? Or, with her new friends behind her, can Stella fight back and save her new life – and find the happy ever after she's been waiting for?
Fans of Cathy Bramley, Debbie Johnson and Jenny Colgan will fall in love with Swallowtail Bay!
Amazon UK: https://amzn.to/2NqcCiA
Amazon US: https://amzn.to/3aAQFY0
Amazon AU: https://amzn.to/2TOWnz1
The Little Theatre on the Seafront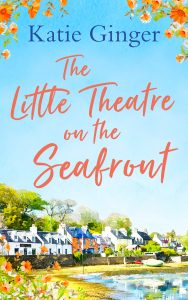 *Shortlisted for the Katie Fforde Debut Romantic Novel Award 2019!*
When Lottie's Gran dies she leaves one last request; save Greenley Theatre.
Faced with a decaying building, a mayor who most definitely isn't on board with the project and a group of actors who just can't get along, Lottie has her hands full, but with best friend Sid by her side she knows she can do it somehow.
But the arrival of Jeremy, a hotshot London developer who sweeps Lottie off her feet, complicates things. Suddenly Sid gets a new girlfriend, the Greenley Players fall apart, and that crumbling building? Well it crumbles a whole lot more. With no one to turn to, Lottie has to find the courage to save the day.
Will Lottie be able to save the theatre and also follow her heart?
The Little Theatre on the Seafront is out now on Amazon UK (https://amzn.to/2NpUio9) and Kobo (https://bit.ly/2QGyZkC) in ebook, and in paperback here: https://amzn.to/2Ousx2Q
If you're elsewhere in the world, check out the links below to grab your copy!
Amazon US: https://amzn.to/2y9BCUw
Amazon AU: https://amzn.to/2EnoeS6
Amazon Canada: https://amzn.to/2INYq0c
Summer Season on the Seafront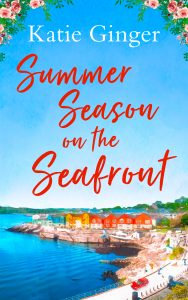 In the little town of Greenley-on-Sea, summer has arrived. The turquoise waters of the sea sparkle in the sunlight, and along the beach's promenade holiday-makers spill from ice-cream parlours and vintage shops.
For Sarah, summer brings the chance for a fresh start. As well as playing Miranda in the Greenley Players' production of The Tempest (where she'll get to spend loads of time with her best friends Lottie and Sid) she finally feels ready to find love again after surviving heartbreak. Could her handsome colleague Dr Finn Macdonald be the very man she's looking for?
Famous actor Nate finds himself hiding out in Greenley whilst a potentially career-ruining scandal blows over. But when the Greenley Players get wind of his arrival, they draft him in to help out with their performance – and Nate certainly didn't bank on his instant connection with the beautiful woman in the lead role…
As the temperature rises and the Players' performance draws closer, can Sarah and Nate overcome their pasts and find love again?
UK
Amazon Ebook: https://amzn.to/2NfjK4s
Amazon paperback: https://amzn.to/2XpfKOD
Kobo: https://bit.ly/2JCDpI3
Amazon US: https://amzn.to/2XRUZeJ
Amazon AU: https://amzn.to/32uP8Qb
Amazon CA: https://amzn.to/2NZwFIo

Snowflakes at Mistletoe Cottage
On a grey, London day, Esme's world crumbles around her when she loses her glitzy job on a top TV programme, her gorgeous, city-slicker boyfriend and her stunning apartment, all in one fell swoop just before Christmas.
Esme is forced suddenly to move back to her sleepy hometown of Sandchester, and despite the snow blanketing the roof and the fairy lights that twinkle in her rustic little cottage, everything is looking bleak. That is until she reconnects with an old crush and finds herself unexpectedly getting swept away.
But Joe, handsome and charming as he is, is not all he seems. Esme soon realises that he has a tragic past which he just might not be able to overcome…
Surrounded by her loving, if harebrained, family and with the support of her hilarious friends, Esme is determined to have a go at forging her own path, even if it all comes to nothing. But one question still lingers in her mind: will she find someone to kiss under the mistletoe this Christmas?
Pre-order your copy now:
Amazon UK ebook: https://amzn.to/2xmHHMA
Amazon paperback: https://amzn.to/2XnjFk4
Kobo UK: https://bit.ly/2LP8Ujm
Amazon US: https://amzn.to/2XQLZvp
Amazon AU: https://amzn.to/2JC8mf7
Amazon CA: https://amzn.to/30CnqiG
Cozy Mysteries
Mrs Walker and The Lady in the Laundry: MYSTERY WEEKLY
Mrs Walker and the Poisonous Punch, was published by Mystery Weekly in December 2017. http://www.mysteryweekly.com/issues/poisonpunch.asp
Murder Upstairs, Zimbell Publishing: ZIMBELL HOUSE PUBLISHING