Earlier this year my novel The Secrets of Meadow Farmhouse was published and as today is Remembrance Day, I wanted to share some of the inspiration behind it as my great-grandfather served and died in World War One and it's his love story with my great-grandmother Marion that inspired me to write.
The Story
Marion fell in love with Billy Davies – a young, handsome soldier with the Canadian Expeditionary Force when he passed through Kent as part of his training, and though we don't know the ins and outs of their romance we know that he loved her dearly, giving her a locket with a picture of him in.
When we started our family history research, we didn't know who Billy Davies was because my grandmother, Marion's daughter, was born out of wedlock. Because of the shame attached to this at the time, Marion was cast out of her family and disowned by her mother and sister (her father had already passed away). She never spoke of Billy to anyone his name isn't on my grandmother's birth certificate, only a surname: Davies.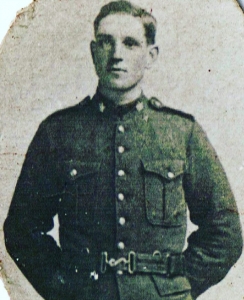 William (Billy) Arthur Davies
The Revelation
Thanks to Ancestry and one of Billy's relatives getting in touch, we were able to find out more about him.
William (Billy) Arthur Davies signed up to fight in February 1915 and was injured a couple of times during the First World War but was always sent back to the front. We believe that though he never married Marion, he would have had he returned, but sadly Billy died at the Battle of Vimy Ridge in April 1917, about six weeks after his daughter was born.
Marion never met or married anyone else. Billy was her one true love, and she carried him in her heart until the day he died.
I would have loved to have met Marion and talked to her about her life (though I'm not sure how much she would have told me!) but we will also commemorate Remembrance Day to remember Billy and all the other brave heroes who have fought in conflicts around the world.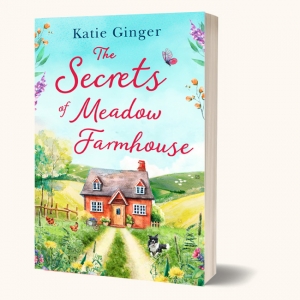 The Secrets of Meadow Farmhouse
Amelia loves her life in Paris. But with the surprise inheritance of her childhood home, she has no choice but to return to the small village of Meadowbank to restore her great-aunt's old farmhouse.
However returning to Meadowbank means she has to confront her past, including old flame Adam, the one thing she regrets leaving behind.
When Amelia discovers a locket hidden in the farmhouse, containing the picture of a mysterious World War Two soldier, she starts to uncover the secrets of her great-aunt's past.
With Adam on hand to help restore the farmhouse, she's shocked by his generosity after so many years apart.
As her feelings for her first love reignite, Amelia is suddenly confused as to where she truly belongs.
Can Amelia finally find where her heart truly calls home?
Ebook: https://amzn.to/2SIzxIU
Paperback: https://amzn.to/3wMioBf
Audiobook:https://amzn.to/3sFYXXB