I promised a part two because there were just too many brilliant Christmas released to get into one post so here you are…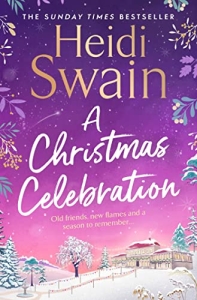 A Christmas Celebration by Heidi Swain
When Paige turns up unannounced at Wynthorpe Hall, she discovers the place she knew when she was growing up has changed beyond all recognition. She's only planning to stay for a short time, but is quickly pulled into local life.
One night while driving home after delivering library books and shopping to residents she stumbles across an isolated cottage and meets Albert, its elderly and rather grumpy owner. She quickly realises there's more to Albert than meets the eye and the same can be said for the other man she can't seem to help running into, handsome but brooding Brodie.
All three of them have a secret and a desire to hide away from the world, but with Christmas on the horizon, is that really the best way to celebrate the season?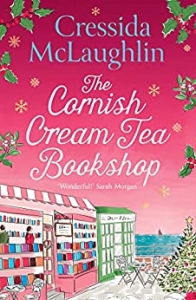 The Cornish Cream Tea Bookshop by Cressida McLaughlin
Ollie Spencer has started a new life in the idyllic Cornish seaside town of Port Karadow. Throwing herself into her job at the town's bookshop, A New Chapter, is one way to make friends. The shop is glitzing up for first Christmas and Ollie hopes her inspired ideas will give the shop the edge it needs to dazzle the town.
But far from being the Sugar Plum fairy the place needs, Ollie is fast becoming its Christmas pudding. With the bookshop's success at stake, Ollie turns to twinkly-eyed café owner Max for help. Can he help Ollie to turn the page, and put the sparkle back into her Cornish dream?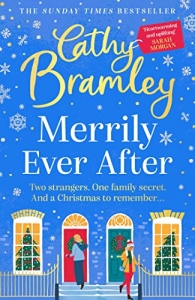 Merrily Ever After by Cathy Bramley
Two strangers. One big secret. And a Christmas to remember . . .
Merry has always wanted a family to spend Christmas with, and this year her dream comes true as she says 'I do' to father-of-two Cole. But as she juggles her rapidly-growing business, wedding planning and the two new children in her life, her dream begins to unravel.
Emily is desperately waiting for the New Year to begin, so she can finally have a fresh start. She has always put her family first, leaving little time for happiness and love. When her beloved father Ray moves into a residential home, she discovers a photograph in his belongings that has the potential to change everything.
As past secrets come to light, will this be a magical Christmas for Emily and Merry to remember?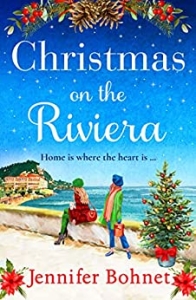 Christmas on the Riviera by Jennifer Bohnet
Christmas is a time for family and friends, but will the allure of the French Riviera be able to work its magic?
As a toddler Elodie Jacques was abandoned by her mother and left in the care of her French grandmother, Gabriella in Dartmouth, Devon.
Now 24 years old, Elodie struggles to reconcile the deep anger for the mother she has never since seen.
When Gabriella unexpectedly announces she wants the two of them to spend Christmas and her 70th birthday in her home town of Juan-les-Pins in the South of France Elodie is thrilled.
Gabriella meanwhile has her own ulterior motives for wanting to return after 40 years, a daunting homecoming potentially filled with memories, secrets and recriminations.
With Juan-les-Pins pulsing with lights, decorations and the festive spirit, Christmas promises to be filled with fun. But when Elodie learns there is the possibility that her long absent mother may join them she hides her feelings behind a show of indifference and animosity.
Will there be the reconciliation that Gabriella longs for – or will the spirit of Christmas fail to work its wonder?
There are so many amazing Christmas books out this year, I might even need to do a part three!
If you've enjoyed this post and would like to keep up to date with my writing shenanigans (I have lots of exciting news to come!) then sign up to my mailing list here!