Is there anything better than sitting in the sunshine reading a good book? Answer: hell no! If you're not sure what's coming out or what you might fancy for your sun-lounger downtime, read on to see my top recommendations for this summer!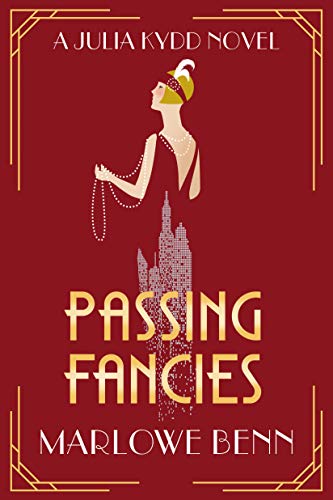 Passing Fancies (A Julia Kydd Novel Book 2)
Marlowe Benn
2 June 2020
Julia Kydd returns in a new mystery set in the beguiling world of the Harlem Renaissance, where reckless revelry leads to devastating crimes.
When stylish young bibliophile Julia Kydd returns to 1920s New York, she's determined to launch her own private press. Julia's aspirations take her into the heart of the Harlem Renaissance, a literary movement unlike any she's known—where notions of race, sexuality, and power are slippery, and identities can be deceptively fluid.
At a risqué soiree, Julia befriends singer Eva Pruitt, whose new book is rumored to reveal lurid details about the Harlem nightlife. But Leonard Timson, a local nightclub owner, is furious when he suspects he's the inspiration for a violent character in the book. By morning, Timson is dead, and both Eva and her manuscript are missing.
Julia finds herself immersed in a case as troubling as Jazz Age race relations. More questions than answers surface about Eva's mysterious world, and powerful interests conspire to protect dangerous secrets. Still, no man can stand between Julia and the truth: appalled by violent injustice, she must use her wit and guile to find the killer.
This book is the second in a fabulous 1920's New York set cosy mystery series and totally evoke the glitz and glamour of that time! Plus, with a main character who is both breaking the mould and charming with it, there's nothing you won't love about this book!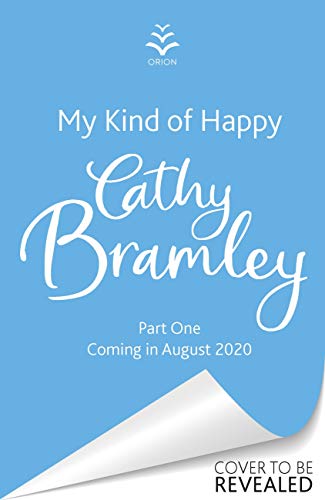 My Kind of Happy – Part One: A New Leaf
Cathy Bramley
13 August 2020
Fearne Lovage has always believed that life seems brighter with fresh flowers. She treasures the memories of her beloved grandmother's floristry and helping her arrange beautiful blooms that made everyone smile. But a family tragedy a year ago left Fearne searching for her own contentment. What she needs is a fresh start.
Then a chance discovery inspires her to start a happiness list, and Fearne feels a spark of hope. Life is full of surprises, and soon Fearne is well out of her comfort zone and loving every minute of it. So when an exciting opportunity arises, will Fearne take the leap and say yes?
Join Fearne in her search to discover happiness on her own terms. My Kind of Happy is a joyful and funny novel told in four parts, also featuring some of your best-loved characters from Cathy's other bestselling stories, such as The Lemon Tree Cafe and A Patchwork Family.
Cathy Bramley is just one of those writers who should be on everybody's TBR pile! Check out the blurb above and tell me this hasn't already piqued your interest?!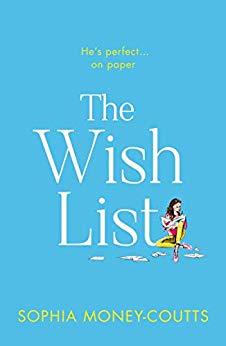 The Wish List
Sophia Money-Coutts
6 August 2020
Florence Fairfax isn't lonely. She loves her job at the little bookshop in Chelsea and her beloved cat Marmalade keeps her company at night. She might have been single for quite a while – well, forever actually, if anyone's asking – but she's perfectly happy, thank you. And then Florence meets eccentric love coach Gwendolyn, and everything changes.
When Gwendolyn makes Florence write a wish list describing her perfect man, Florence refuses to take it seriously. Finding someone who likes cats, has the sexual athleticism of James Bond and can overlook her 'counting' habit? Impossible! Until, later that week, a handsome blond man asks for help in the bookshop…
Rory seems to fit the list perfectly. But is he 'the one', or simply too good to be true? Florence is about to find out that her criteria for Mr Right aren't as important as she thought – and that perhaps she's been looking for love in all the wrong places…
There's a bookshop, a love coach, a cat called Marmalade, and great writing…come on, do I really need to say anymore?!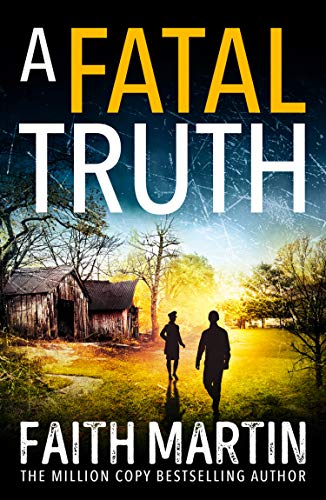 A Fatal Truth (Ryder and Loveday, Book 5)
Faith Martin
11 June 2020
As the Hughes family celebrate bonfire night, a terrible accident leaves the garden shed in flames – and father and grandfather Thomas trapped inside.
Tragic though it is, Thomas's death passes without suspicion – until a local journalist makes accusations of a police cover-up in the press. WPC Trudy Loveday is sent to investigate, and asks coroner Clement Ryder to help.
But the more questions the two ask the less clear the case seems. There's no evidence of foul play, and yet the dead man's family are obviously hiding something. Then there are Thomas's dubious business practices – was someone out for revenge?
All Trudy and Clement know for sure is that everyone is lying – and that they must find the truth…
I know I've included Faith in some of my must-read lists before and there's a very good reason for that…you should read her books! All of them! She is the queen of this genre and I can't wait to get my hands on this latest one!
I hope you like my suggestions and would love to know yours! Let me know in the comments below what else I should be reading this summer and I'll add it to my list!
Wishing you all a sunshiney time with lots of happy reading this summer!
Katie
xxx