Autumn is here and it's time to start planning your reading for those nights when it's cold outside and all you want to do is snuggle by the fire with a blanket and a cup of tea! So, here's what's on my to be read pile…
TP Fielden – Died and Gone to the Devon (A Miss Dimont Mystery, Book 4)
I love a cosy mystery in the autumn! For me, it's the perfect time to read a fabulous whodunnit and you can't get any better than this fabulous series from TP Fielden. I was hooked from the very first one and now I have to pre-order them as soon as I see a new one! If you haven't read this series, you definitely should, but you can start with this one and catch up on the others afterward.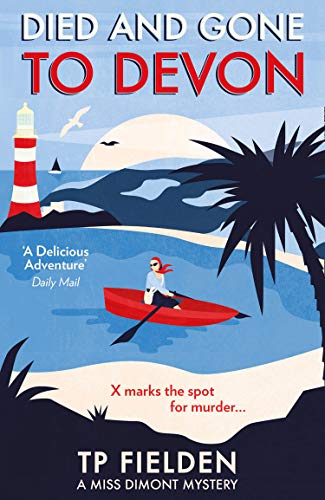 X marks the spot for murder…
South-West England, the 1950s. In the seaside town of Temple Regis, seagulls are wheeling overhead and the holidays are getting close. And then the body of political candidate Odile Clifford is discovered on the balcony of the lighthouse.
Fearless Riviera Express reporter Judy Dimont goes in search of the killer – but who is it? And where will they strike next?
What's more, Judy's position as chief reporter is under threat when her editor takes on hot-shot journalist David Renishaw, whose work is just too good to be true.
Life is busier than ever for Devon's most famous detective. Can Judy solve the mystery – and protect her position as Temple Regis's best reporter – before the murderer strikes again?
Out on 14 November, you can pre-order now: https://amzn.to/30LFMhe
TE Kinsey – Death Beside the Seaside (A Lady Hardcastle Mystery, Book 6)
I know I recommended the fifth book in this series in my summer reads reading list, but I just had to include this one when I saw it was coming out, I love this series so much! It has the right of humour, intrigue and suspense to make a perfect read!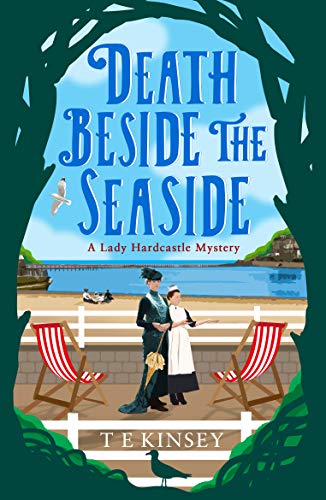 July 1910. Lady Hardcastle and her tireless sidekick Flo have finally embarked on a long-overdue seaside break. But just as they're wavering between ice creams and donkey rides, their fellow guests start to go missing—and the duo find themselves with a hysterical hotel manager and a case to solve.
The first to disappear is Dr Goddard, a scientist doing something terribly top-secret for the government. Gone too are his strongbox and its mysterious contents. By the time Lady Hardcastle has questioned the horde of international guests, her number-one suspect has been dispatched in grisly circumstances—and then the others start vanishing too.
As the case begins to look like a matter of national security, Lady Hardcastle takes advice from her brother in the secret service. But could there be an even more personal connection at play? To solve the case, Lady Hardcastle may face a shocking discovery of her own.
Out on 22nd October, you can pre-order now: https://amzn.to/2XTfzQW
Jenny Colgan – An Island Christmas (Paperback)
I must own every single book Jenny Colgan has ever written! And not just ebook either. I have to have a paperback of her books. There's just something about her writing that feels like a conversation with a friend, and somehow, no matter how flawed her heroines, you just want them to be your new bff! Plus, it's never too early to read a Christmas book, is it? And you couldn't get better than this queen of romantic comedy.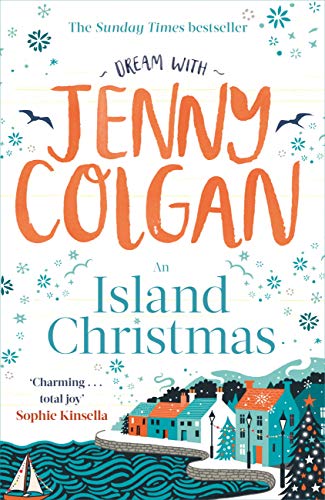 Christmas on the remote Scottish island of Mure is bleak, stark – and incredibly beautiful.
It's a time for hunkering down, getting cosy in front of whisky barrel wood fires, and enjoying a dram with the people you love – unless, of course, you're accidentally pregnant to your ex-boss, and don't know how to tell him. In what should be the season of peace and goodwill on earth, will Joel think Flora is a bearer of glad tidings?
Meanwhile Saif, the doctor and refugee from war-torn Syria is trying to enjoy his first western Christmas with his sons – but without his missing wife. Can the little family possibly find comfort and joy?
Travel to the beautiful northern edge of the world and join the welcoming community of Mure for an unforgettable Christmas.
Out in paperback on 31 October, pre-order your copy now: https://amzn.to/2Lzu1He
And finally…
MC Beaton – Agatha Raisin: Beating About the Bush
If you've never read an MC Beaton book then where the heck have you been?! She's another author that I've read nearly everything they've ever written, from her various Regency series to Hamish Macbeth and this (one of my faves) Agatha Raisin. There's no time like the present to get stuck in to this amazing author. And for all those writers out there, there's no one better to learn character descriptions from!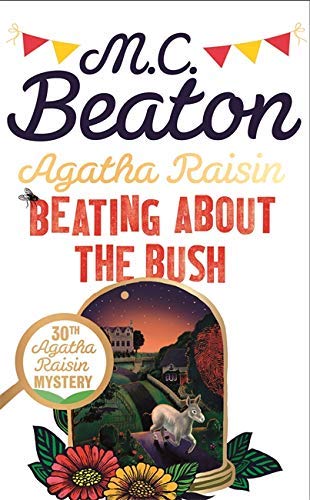 When private detective Agatha Raisin comes across a severed leg in a roadside hedge, it looks like she is about to become involved in a particularly gruesome murder. Looks, however, can be deceiving, as Agatha discovers when she is employed to investigate a case of industrial espionage at a factory where nothing is quite what it seems.
The factory mystery soon turns to murder and a bad-tempered donkey turns Agatha into a national celebrity, before bringing her ridicule and shame. To add to her woes, Agatha finds herself grappling with growing feelings for her friend and occasional lover, Sir Charles Fraith. Then, as a possible solution to the factory murder unfolds, her own life is thrown into deadly peril. Will Agatha get her man at last? Or will the killer get her first?
Out on 24th October, pre-order now: https://amzn.to/2Gou8ku
Have you got any book recommendations for autumn? Hit me up in the comments below!