I'm very excited about all the books coming out over the next few months. In fact, when I was compiling this list, it took me ages to choose the five I wanted to feature because there are just so many good books coming out. I'd love to know your recommendations in the comments below, but here are mine to see you through spring!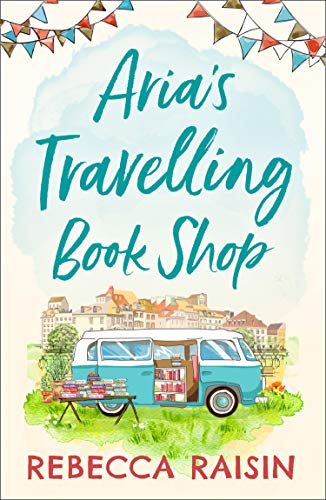 Aria's Travelling Book Shop
Rebecca Raisin
8 April 2020
This summer will change everything!
Aria Summers knows what she wants.
A life on the road with best friend Rosie and her beloved camper-van-cum-book-shop, and definitely, definitely, no romance.
But when Aria finds herself falling – after one too many glasses of wine, from a karaoke stage – into the arms of Jonathan, a part of her comes back to life for the first time in years.
Since her beloved husband died Aria has sworn off love, unless it's the kind you can find in the pages of a book. One love of her life is quite enough.
And so Aria tries to forget Jonathan and sets off for a summer to remember in France. But could this trip change Aria's life forever…?
What's not to love about this blurb or the gorgeous cover? Honestly, just thinking about this book makes my tummy go all squirmy in excitement! I simply can't wait!
Pre-order: https://amzn.to/35hAmfQ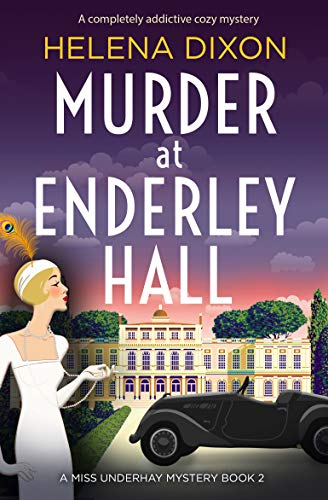 Murder at Enderley Hall
Helena Dixon
19 March 2020
An escape to the country… ends in death.
Summer 1933. Fresh from the discovery that she has family living nearby, Kitty Underhay has packed her carpet bag, commandeered a chambermaid and set off on a visit to stately Enderley Hall. She's looking forward to getting to know her relatives, as well as the assembled group of house guests. But when elderly Nanny Thoms is found dead at the bottom of the stairs after papers of national importance are stolen, Kitty quickly learns that Muffy the dog's muddy paws on her hemline are the least of her problems.
Calling on ex-army captain Matthew Bryant for assistance, Kitty begins to puzzle out the mystery. And when more shocking murders follow, the stakes are raised for the daring duo as never before. Which of the guests stand to gain from the theft of the documents? And which, as the week progresses, stand to lose their lives?
I read the first one in this series over the Christmas break and demolished it in one day (review coming soon so keep an eye out for that too!). When I saw the second one was available to pre-order I clicked straight away. I'll be reading this as soon as it arrives on my kindle. If you a love a cosy mystery you will love this!
Pre-order: https://amzn.to/2tm5NZ5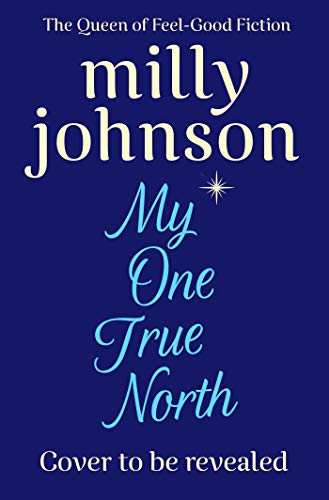 My One True North
Milly Johnson
5 March 2020
Laurie and Pete should never have met.
But fate has pushed them together for a reason.
Six months ago, on the same night, Laurie and Pete both lost their partners.
Struggling to manage the grief, they join the same counselling group – and meet each other.
From their sadness, Pete and Laurie find happiness growing and they sense a fresh new beginning.
Except, the more they talk, the more Laurie begins to spot the strange parallels in their stories.
Then Pete discovers a truth that changes everything.
But, as surely as a compass points north, some people cannot be kept apart.
My One True North is a story of friendship and what love means, of secrets uncovered, teashops on corners and the northern lights.
No spring reading list would be complete without the new release from the fabulous Milly Johnson. Her books make me laugh and cry and remind me to grab life with both hands.
Pre-order now: https://amzn.to/2SWctrR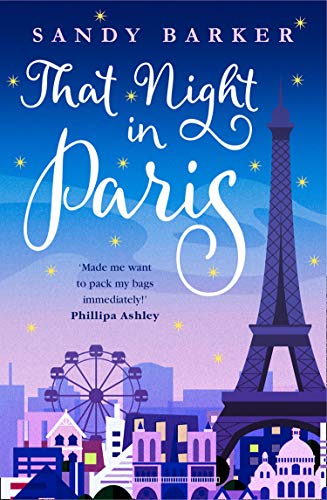 That Night in Paris
Sandy Barker
15 April 2020
Note to self: don't sleep with your flatmate after a curry and three bottles of wine… especially if he's secretly in love with you and wants you to meet his mum.
Cat Parsons is on the run. She doesn't do relationships. After ten years of singlehood even the hint of the 'L' word is enough to get Cat packing her bags and booking herself onto a two-week holiday.
A European bus tour feels like a stroke of genius to dodge awkward conversations at home. But little does Cat realise that the first stop will be Paris, the city of love itself.
Joined by new friends, Cat has got two weeks, eight countries and a hell of a lot of wine ahead of her. As they discover hidden treasures and the camaraderie of life on the road, will Cat find a new way of looking at love?
Discover the beauty of Europe's most romantic cities in this uplifting and laugh-out-loud novel for fans of Samantha Parks, Alex Brown and Mandy Baggot.
I loved Sandy's first book and I've been eagerly awaiting her second. I'm sure if you read the blurb you'll see why. Her writing is fabulous and you're guaranteed a good time with one of her books!
Pre-order: https://amzn.to/2SKw51V
Hopefully these will keep you going for a little while!
Happy reading!
Katie
xxx