This week on the blog I'm so excited to welcome the fabulous Lynne Shelby!
Asking What If?
by Lynne Shelby
The question that I'm asked most often as a writer is: where do authors get their ideas for books? The answer is that stories waiting to be told are all around us, and a seemingly mundane occurrence can inspire the plot of a novel.
I get many of my ideas for stories from overhearing snatches of other people's conversations. A few years ago, I was walking through Rome (my husband and I were heading back to our hotel after a day's sight-seeing) when I overheard two girls – one Italian, one American – talking, the American telling the Italian girl that 'the job will only be for six months.' I still have the notes I wrote that day as soon as we reached our hotel: 'American in Rome. Why? Tourist? What job? Is she working in Rome for six months? Or going back to the States for six months? Does she have an Italian boyfriend who she's leaving? Or is there an American boyfriend pining for her return?' Not that I wrote the book immediately – I was half-way through writing another novel at the time – but some months later, back in England, I happened to fall into conversation with a woman sitting at the next table in a restaurant who turned out to be a professor from an American university with an extremely interesting reason for visiting Europe – which gave me the answer to what the American girl was doing in Rome, and sparked off my ideas for most of the plot for what was to become my latest novel, Rome For The Summer, which is published in June 2022. The American girl has become my English heroine, Kate, and the Italian girl has become her English colleague, but the novel's location in Rome, and the first question I asked myself – What is this girl doing in Rome? – led to all the rest.
Of course, you don't have to travel to a foreign city or country to find inspiration for a novel. One time, I was standing in the queue at our local supermarket, when I noticed a twenty-something man buying a huge bunch of flowers. Who were they for? His girlfriend? His wife? His mother? And why was he buying them at 9.00 o'clock on a Monday morning? Where they a symbol of his affection or a peace offering? What if he forgot to take the price off? What would be the recipient's reaction? A supermarket queue might seem an unlikely place to find literary inspiration, but a very ordinary event like this could be worked up into the first chapter of a romantic novel. It's all a matter of asking yourself questions about what might happen next.
Another time, I was in a crowded train on the London underground when I overheard a man say to his friend: 'If I'm still with her when I'm thirty-five, if I haven't found someone better, I'll marry her. I'm getting married when I'm thirty-five to whoever I'm with at the time.' It didn't seem to have occurred to this egoistical, obnoxious individual that whoever he was dating might have her own opinion about the matter, and unfortunately I didn't hear his friend's reply – What did the friend say? Was he as appalled as I was? What happened when the man reached the age of thirty-five? – but his remarks certainly gave me an idea both for a plot and a character!
Public transport seems to be a particularly good resource for writers in search of plot ideas, and author friends have assured me that I am not alone in wishing I could ask my fellow passengers to speak up when I can only hear half of what they are saying. It is, of course, important to always carry a notebook with you when you travel by bus or train or plane so that you can jot down your ideas when inspiration strikes!
One place I don't find inspiration is sitting in front of a blank computer screen, but apart from that, a story can be inspired by almost anything, anywhere, and at any time. What you have to do is ask yourself 'What if…?' and there is the beginning of a novel.
Thank you so much, Lynne. That was absolutely fabulous!
If you'd like to grab a copy of Lynne's latest book, here's the link:
Rome for the Summer: A feel-good, escapist summer romance about finding love and following your heart eBook : Shelby, Lynne: Amazon.co.uk: Kindle Store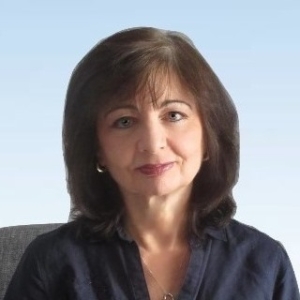 Author Bio:
Lynne Shelby writes contemporary women's fiction and romance. Her debut novel, Meet Me In Paris (originally published as French Kissing) won the Accent Press and Woman magazine Writing Competition, and her fifth novel, Love On Location, was shortlisted for a Romantic Novelists' Award. Her latest novel is Rome For The Summer, published 23rd June 2022. When not writing or reading, Lynne can usually be found at the theatre or exploring a foreign city with her writer's notebook, camera and sketchbook in hand. She lives in London with her husband and has three adult children who live nearby.