My Lockdown List
Thanks for inviting me over to your blog, Katie. With the UK now in lockdown and Spain (where I now live) heading that way again it made me wonder if anyone else did a lockdown list, things they wanted to do to keep them busy and their minds off the crazy things that was going on in the world, and whether they achieved it.
In Spain, lockdown started in the middle of March, we weren't allowed to leave our homes unless it was totally necessary and had to wear masks in public, and gloves when shopping with staff standing in the doorways of the supermarkets/shops to ensure that no one flouted the rules. Police frequently pulled cars over to check where they were going, demanding receipts to ensure it was a necessary journey, only one person was allowed per car and per shopping trip. As my husband, Dave, is a more confident driver than me he did the weekly shop which meant that I didn't go out of our gates for two months. So I had lots of hours to fill and to pass the time I decided that I would:
Learn more Spanish. We've been here three years now and whilst I've progressed enough to ask the directions to somewhere, where I can find something or book an appointment at the doctors, I often still can't understand the answers I'm given or hold a conversation. On one memorable occasion we popped into a local café for refreshments and I asked, in what I thought was reasonable Spanish, for a glass of orange juice with ice and was given orange juice with whisky! I'd drunk half of it, muttering to Dave that it tasted strange, before I realised what was in it. Apparently they'd mistaken my mispronunciation of 'huelo' for ice for Duwars (whisky). Of course, I couldn't waste it, but I was a bit wobbly around the shops that afternoon!
Write my book. My publishers, Bookouture, had just contracted me to write two psychological thrillers and now I had plenty of time to write the first one, The Stranger in My Bed, which had to be delivered by 4th June. This was a new genre for me and I was quite excited, especially as it was a story I'd been wanting to write for a few years. Obviously writing a psychological thriller is NOTHING like writing a romance, but I hadn't fully realised just how different, and how time consuming it would be. The story was about a woman, Freya, about to leave her husband, Phil, when he is involved in a serious car crash, resulting in him forgetting the past two years – the whole time of their marriage. Phil can only remember the time when they were happy and in love. Should Freya give their marriage another chance? The story covers coercive control, domestic abuse and gaslighting and it's not clear (I hope) who is the abuser and who is the abused until the end. This meant that the timing of twists and reveals was vital. It meant lots of reshuffling of chapters, rewriting, more shuffling, more rewriting- and lots of angst.
Keep up with my exercises. I'd been attending a twice weekly Bootcamp run by my PT daughter, Michelle, who moved the class online during lockdown. I was determined to keep up with it as I loved how fit I was feeling, and how my body was actually toning up. I was going to end lockdown super fit and with a flat tummy.
Did I keep up all three? Yes for the first few weeks but gradually I let the other two go as I became more and more obsessed with writing – and rewriting – the book. I met my deadline, so that was one thing achieved. And I now know the difference between asking for ice and whisky in Spanish but the exercises went completely by the wayside and the flat tummy is still a dream.
Thank you so much, Karen! I love a sneak peak into others lockdown life. Karen King is the author of Stranger in my Bed…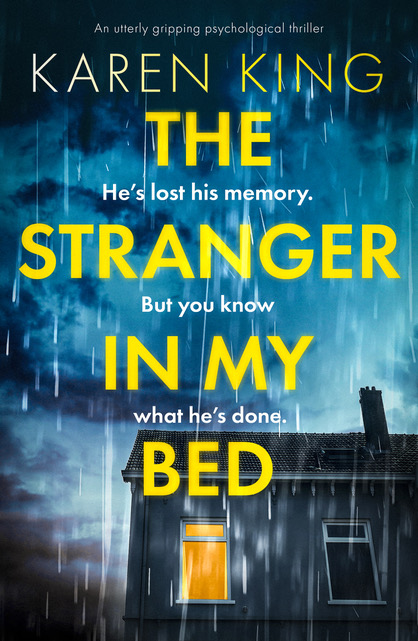 'We have a patient who has been involved in a serious accident. We believe he's your husband.'
When Freya first met Phil, she thought he was the man of her dreams. He bought her roses every week, booked surprise trips to sun-soaked destinations, and showed her affection like she'd never experienced before. But over time the dream had become a violent nightmare. And now Freya is packing her bags, knowing it's time she escaped their increasingly broken marriage.
But then Freya gets a visit from the police. Phil's been in a horrific car crash and – as he comes around – it becomes clear that he remembers nothing since their blissful honeymoon two years before, back when their relationship was perfect. All he wants is to be happily married again.
Freya knows giving him another chance could be dangerous. But now he's the one who needs her, it's a chance to turn the tables, and to change the outcome of their relationship once and for all. After all, he will only know what she chooses to tell him…
But what really happened during those two years of marriage? And as they start over again, who is safe? And whose life is in danger?
Fans of The Girl on the Train, Behind Closed Doors and Date Night who are looking for a dark, gripping psychological thriller, with a final twist that will leave their jaw on the floor, will love The Stranger in My Bed.
Amazon: https://geni.us/B08GKRRPWHCover
Apple: http://ow.ly/u5Po50B8dyr
Kobo: http://ow.ly/RvQb50B8dwv
Google: http://ow.ly/1IPa50B8lnh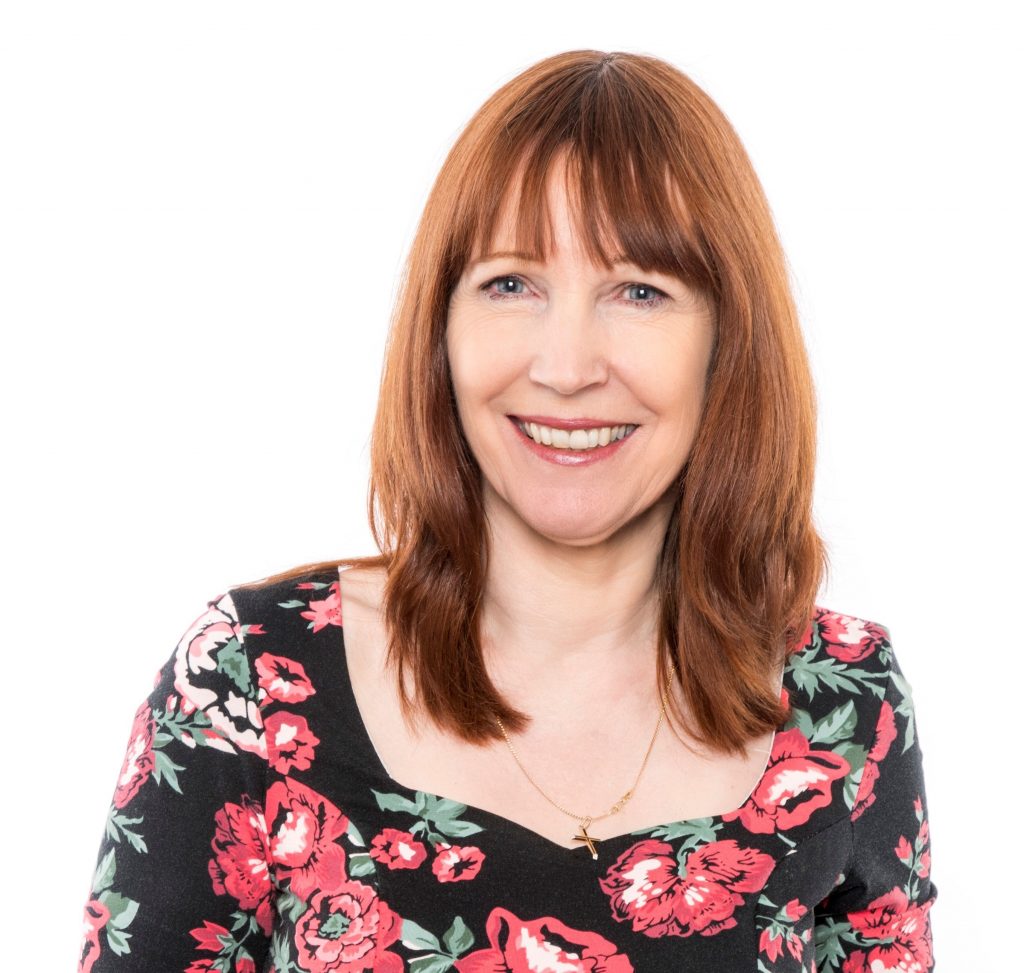 Karen King was born in Birmingham and has always enjoyed reading and writing. She's been published for over thirty years, in a variety of genres for both children and adults. She loves writing about the complexities of relationships. She is published by Bookouture and Headline. Her first three books for Bookouture were romances where relationships came right, she has turned to the darker side of relationships for her next two books, writing two psychological thrillers about relationships that go badly wrong. Karen now lives in Spain where she loves to spend her non-writing time exploring the quaint local towns with her husband, Dave, when she isn't sunbathing or swimming in the pool, that is.
Contact links
Wasn't this fantastic! And if you'd like to guest post on my blog, just send me your idea or post to katiegingerbooks@gmail.com and don't forget to sign up to my mailing list to receive a bonus scene from my debut novel The Little Theatre on the Seafront!