I've been lucky enough to get my hands on some absolutely brilliant Christmas reads already this year and because I can't help but share the Christmas love, here are my favourite picks so far, plus a few I can't wait to get too!
Sign up to my mailing list and receive a FREE short story as well as be the first to know my latest writing gossip!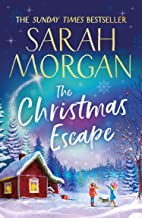 Sarah Morgan
The Christmas Escape
It was supposed to be Christy Sullivan's perfect Christmas escape – a dream trip to Lapland with her family and best friend, Alix. But facing a make-or-break marriage crisis, Christy desperately needs time alone with her husband, Seb. Her solution? Alix, along with Seb's oldest friend, Zac, can take Christy's daughter on the planned Lapland trip, and they will all reunite there for Christmas Day. After all, what are friends for?
There's nothing Alix won't do for Christy, but Christy's plan to save Christmas is testing their friendship. Especially as Alix and Zac have a difficult history of their own.
As long-held secrets unravel, and unexpected romance shines under the Northern Lights, can Christy and Alix find the courage to fight for the relationships they really want? And could this Christmas escape save the precious gift of each other's friendship?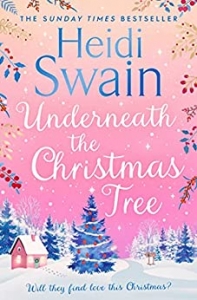 Heidi Swain
Underneath the Christmas Tree
Wynter's Trees is the home of Christmas. For the people of Wynmouth it's where they get their family Christmas tree, and where Christmas truly comes to life.
But for Liza Wynter, it's a millstone around her neck. It was her father's pride and joy but now he's gone, she can't have anything to do with it. Until her father's business partner decides to retire and she must go back to handle the transition to his son Ned.
When Liza arrives, she discovers a much-loved business that's flourishing under Ned's stewardship. And she's happy to stay and help for the Christmas season, but then she has other plans. But will the place where she grew up make her change her mind? And can it weave its Christmas cheer around her heart…?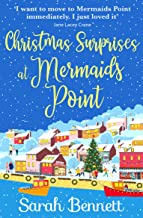 Sarah Bennett
Christmas Surprises at Mermaids Point
Christmas is a time for love, laughter, families and friends, and in Mermaids Point, everyone is getting ready for the festive season.
For Nerissa and Tom, this will be their first Christmas as a couple, but making sure they have time for each other, whilst blending their families, will take some careful planning. What festive traditions will they make their own?
Laurie and Jake are flat out running Laurie's seafront café, packaging up orders of mince pies, sausage rolls and other delectable Christmas goodies, as well as finding time for Jake's journalism.  But when Jake's mum offers them an unexpected gift, their plans are turned upside down.
Alex can't help but be charmed by beautiful and talented Ivy, but he's still recovering from his ex-wife's betrayal and has a secret life he's not ready to share with anyone yet. But as the Christmas spirit starts weaving its magic, Alex may find himself ready for love sooner than he imagines.
For Andrew, nothing is more important than family. As friends and family gather beneath his roof it's a time for reflection about what the future might hold.
As far as Nick is concerned, pop sensation Aurora Storm is the 'one that got away'. After they shared a brief holiday fling, he has been thinking about her ever since. Is Christmas the perfect time to finally reach out to her, or is love at first sight just in fairy-tales?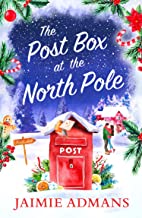 Jaimie Admans
The Post Box at the North Pole
Sasha Hansley hates Christmas. As a child, it was her favourite time of year, but ever since the tragic death of her mother, it has completely lost its magic.
But when she gets an unexpected phone call from her estranged father, she's forced to dust off her snow boots.
He's been running a Lapland style Christmas village in Norway and after suffering a heart attack, he is on strict doctor's orders to slow down. Eager to reconnect with her dad, Sasha books the next flight out there. Only she's never actually been on a plane before, let alone to the Arctic Circle.
Met at the runway by drop-dead-gorgeous Taavi Salvesen, they sleigh ride through the snow with the Northern Lights guiding their way.
When Sasha uncovers sacks of unopened Santa mail – letters that children and adults from all over the world write to Santa every year – she realises that she can send a little bit of magic out into the world by replying to some of them.
With Taavi on hand to help, will Sasha rediscover her own excitement for Christmas and find love among the letters?
Susan Mallery
The Christmas Wedding Guest
'Tis the season to fall in love
A year since she was dumped by her fiancé, the last thing Reggie Somerville wants is to come back home for Christmas. But when her parents announce their plans for a lavish Christmas wedding she has no choice. She expects to face town gossip, she does not expect to run into her first love Toby, or deal with the feelings he stirs in her…
Dena Somerville is single and pregnant-on purpose. Wanting a family her way she's determined to do it alone. She didn't expect the distraction of a handsome musician checking into her inn-and one snow-kissed moment-to make her question what she really wants this Christmas…
As the Christmas wedding draws closer, these two sisters may just find the most unexpected gift of all—love.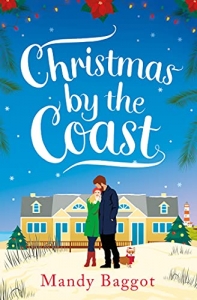 Mandy Baggott
Christmas on the Coast
After a terrible heartbreak, Harriet Cookson worked hard to build her life back up. Now she has a dependable boyfriend, a great job and a decent flatshare. But when her beloved grandmother passes away, Harriet drops everything to fly out to the Hamptons to comfort her grieving grandpa.
Christmas is coming and as she arrives on the sandy beaches of her childhood in Montauk, Long Island, Harriet spots someone she never expected to see again – her 'one that got away', ex-soldier Mack Wyatt. Now, Mack is determined to win Harriet back and show her that the life she's been living might be the wrong happily-ever-after.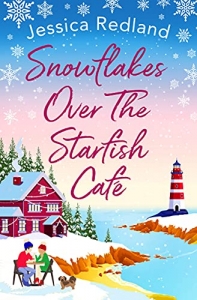 Jessica Redland
Snowflakes at the Starfish Café
Welcome to The Starfish Café – where you will find stunning views, delicious food and lifelong friendships.
Two broken hearts.
Since she inherited The Starfish Café, Hollie has poured her heart into the business, striving to keep her mother's traditions and warm-hearted spirit alive. But behind closed doors Hollie is searching for true happiness as she grieves the tragic loss of her family who were once the beating heart of the café…
An unexpected meeting.
Jake lives by two rules: don't let anyone get close and don't talk about what happened. Little does he know that a chance meeting at The Starfish Café, facilitated by a fluffy lost dog, is about to turn his world upside down…
The chance to love again.
Can Hollie and Jake break down the barriers that have been holding them back from finding love and happiness, before Christmas comes around? After all, with courage, nothing is impossible…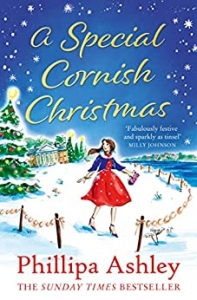 Phillipa Ashley
A Special Cornish Christmas
This Christmas everything is about to change…
When Bo Grayson and her friends meet a mysterious fortune teller, she gives each woman the same prediction: You will meet the love of your life by Christmas Day.
But Bo quickly dismisses this as nonsense. And with the festive season in full swing, she has plenty to keep her busy: creating the seasonal menu for her Boatyard Café, getting her rock and roll dance group ready for their Christmas show – and avoiding thinking about last December, when her fortune took a turn for the worse…
Besides, she definitely isn't ready to open her heart again. But will fate – and perhaps a sprinkle of Christmas magic – change her mind?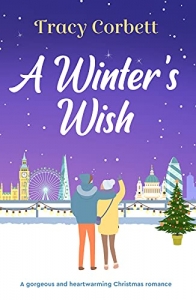 Tracy Corbett
A Winter's Wish
Can they put aside their differences to work together?
Sam Tipping always shunned the wealth into which she was born. Instead, she's worked hard to set up The Crash Pad, a shelter for homeless young Londoners – but she'll need a Christmas miracle to keep it running.
Having grown up in foster care, Jamie Lawson has no time for heiresses. Until his job as a journalist requires him to befriend Sam in order to expose her city banker brother for financial irregularities.
As he spends more time with Sam, Jamie realises she's not the spoiled brat he assumed she'd be – in fact, she's starting to melt the ice around his heart. But he'll need to betray Sam's trust if he's ever to get his big career break…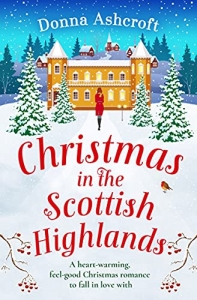 Donna Ashcroft
Christmas in the Scottish Highlands
Welcome to the gorgeous little Scottish village of Christmas, where snow is falling, presents are being wrapped and the locals are writing their festive wish lists. Will this finally be the year that Belle's dreams come true?
Thirty-year-old Belle Albany is feeling lonely this Christmas. Another whole year has passed and her life is… exactly the same as it was last December. She longs for true love and a little bit of winter magic – but she's almost given up on finding it in the sleepy Scottish community where she lives…
When Belle crashes into elderly Edina on her cherry red bicycle, it's not the meet-cute she'd been hoping for. But she immediately recognises the lost look in Edina's watery-blue eyes and resolves to organise a Christmas to remember for them both – brimming with mince pies, mulled wine and lots of sparkle. Although Belle hadn't counted on Edina's home being a crumbling Scottish castle and she certainly hadn't been expecting Edina's handsome long-lost grandson Jack Hamilton-Kirk to turn up on the doorstep in the middle of a snow storm…
Jack is arrogant, rude and bossy and Belle is convinced he's about to ruin the seasonal cheer she has worked hard to create. He's basically the Grinch in human form, so why does her heart race every time they're in the same room? They disagree on almost everything, from menu choices to music, and yet she starts to glimpse a softer side hidden behind Jack's clipped words and brooding countenance.
As they hunt down costumes for the annual nativity show and save a donkey from a snowy disaster, Belle can't ignore their growing attraction. But will a secret from Jack's past come between them? Or will this finally be the year Belle falls in love?
Do you have any festive reads to recommend? Let me know in the comments below.
My Christmas read, The Perfect Christmas Gift, is out now!
ONLY 99p!
Can neighbours become more than just good friends this Christmas?
Bella Moore is excitedly counting down the days to Christmas. That is until she arrives home one evening to find her boyfriend leaving her for another woman. Completely heartbroken, Bella is left wondering if Christmas can still be the same this year.
Next door, Bella's neighbour Nick is facing his first Christmas as a single dad and doubting whether he can make it the magical time his son Freddie deserves.
Determined to fix both Christmas and their broken hearts, Bella comes up with an idea: a Christmas giving tree for the whole village, where the community can unite and secretly give each other the Christmas presents they truly need.
As Bella becomes chief elf, taking donations and delivering gifts with much-needed help from Nick and Freddie, the two neighbours grow closer and start seeing each other in a whole new light.
But when Nick's estranged wife returns just before Christmas, is their budding romance over before it's begun? Or will love be Nick and Bella's perfect gift this Christmas?
A heart-warming hug in a novel – this is the romcom you want to curl up with this Christmas! Perfect for fans of Heidi Swain, Trisha Ashley and Sarah Morgan.
Grab your copy now! https://amzn.to/3ko54gX