Today I'm welcoming Indie author Melissa Bateman to the blog! Hi Lucy, tell me a bit about you and your latest work.
Hi Katie, My name is Melissa Bateman. I've just hit the big 30 and live with my fiancé Joe and our puppy in Kent. Daughter of Ibany is my first novel andone which I have self-published on Amazon, I have had some paperback copies printed for friends and family too.
Daughter of Ibany is a medieval fantasy which is centred around Lady Thea Merek of Ibany. It follows her on a journey to fulfil a destiny prophesied by her late mother. 'If she marries, history will repeat itself while Ibany burns'. We see events unfold from three perspectives; predominantly Lady Thea's but also her brother Edward, and Joseph, who becomes Thea's brother-in-law following her marriage.
Thea has always managed to resist her father's attempts to marry her off but she is eventually persuaded to marry Lord Isaac of Haven, a man she has never met but fears due to her mother's prophecy. She leaves her homeland with her new husband and with growing fears of what awaits her now that she has married.
Describe yourself in 3 words.
Daydreamer, Sarcastic and Chatty
What are your top 3 tips for aspiring writers?
Don't give up. Write ideas down, no matter how silly they seem. Use a thesaurus
Are you a panster or plotter?
Bit of both. I plotted certain events that I knew I wanted to happen in DOI in particular but then the 'bulking the story out' was more panster
What does success look like to you?
Seeing my book in a book store window display and maybeportrayed on screen would be wonderful.
How do you choose your character names?
I used an old baby name book that my mum had from the 80's. I flicked through before introducing a new character to find names that fitted the face in my head.
Do you ever Google yourself?
I have googled Daughter of Ibany to see what came up but not myself
What do you do when you get stuck with your writing?
Tea always helps. If I am really stuck I stop for the day before I get frustrated. I play out lots of conversations between characters in the car and when I am home alone.
How long does it take you to write a book?
DOI took me about three years to do the first draft, but I picked it up and put it down a lot. The editing process, cover design and final sign off took about 9 months.
What's your main weakness as a writer eg.SPaG, continuity etc?
I find sometimes I am in a rush to get events onto a page then need to go back and bulk out with more detail about surroundings etc to enhance the story. I struggle with marketing my work sometimes.
What do you find hardest/easiest about writing?
I don't mind the actual writing process but explaining the plot for blurbs etc without giving too much away is hard.
Describe your writing process in 3 words.
Write, read, delete and redo
If your book/one of your books got made into a film, who would play the main roles?
Lady Thea would be KatherynWinnick, loved her in Vikings. She has the skills for Thea's role. She's a wonderful actress and plays strong woman very well.
Lord Joseph would be Max Irons, he suits the medieval role so well having seen him in the White Queen as Edward IV. There's something about a man in armour. Hubbahubba
Tom Hopper from Black Sails and the Umbrella Academy would be perfect for Lord Isaac. He has the height and build for this character.I was lucky enough to meet him at the Birmingham Comic Con back in March 2019 and he signed a copy of DOI for me and we had a chat about the book and Isaac as a character.
What's been your biggest learning curve?
Success doesn't happen overnight. I was very naïve about sales of the book and how hard it is to promote it without risking ending up out of pocket.
Do you prefer pen and paper, or is everything on the computer?
Computer. I find I can't write fast enough with pen and paper. My handwriting is bad enough usually let alone when I am rushing things.
Who's your favourite author and why?
I love Tolkien and George RR Martin. The details and depth of their stories is so immersive, but I also enjoyed the Hunger Games series and have recently started reading the Discovery of Witches trilogy.
What's your favourite book?
Lord of the rings – Fellowship of the Ring. The description of the shire is heavenly.
How do you relax?
The woods are my favourite place to be with a flask of tea and a bit of cake J
And now for some silly questions just for fun…
Tea or coffee?
Tea
Beer or wine?
Neither, I don't drink J J20
Chips or curly fries?
Chips – proper chip shop ones
Puppies or kittens?
Puppies
Summer or winter?
Summer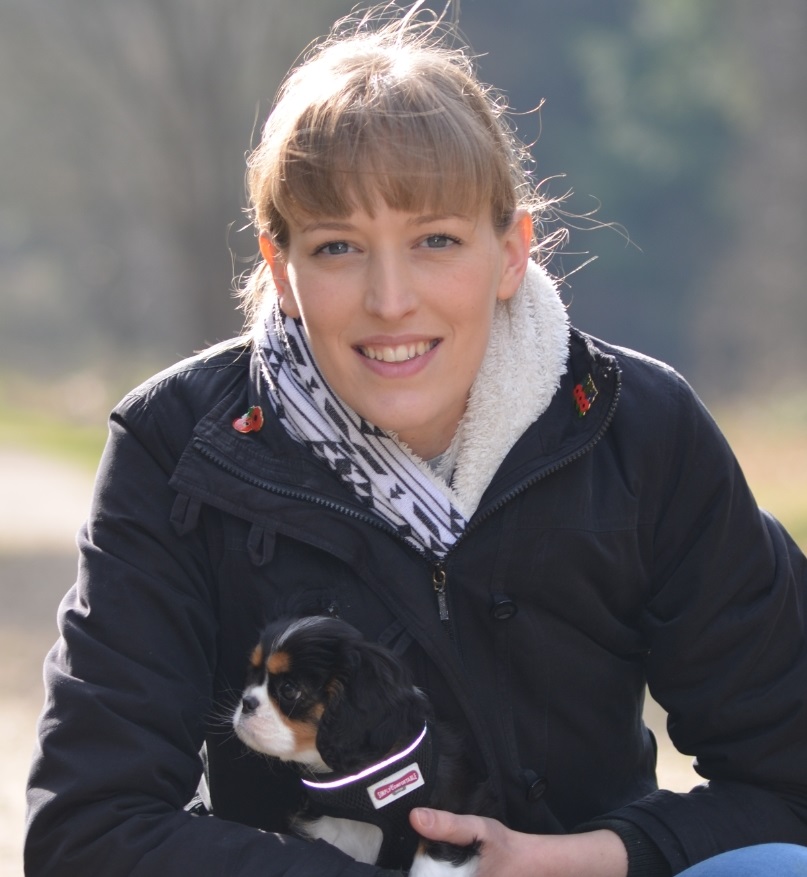 Blurb for Daughter of Ibany
Following a vision of her daughter Thea's fate, Lady Elayna Merek arranges for the girl to train in swordsmanship and archery in secret.
After her mother's death, the warning continues to haunt Thea who spends her adult years resisting her father's attempts to arrange a marriage for her. Continuing to secretly practise her fighting skills to defend her homeland should her mother's visions come true, Thea hopes that she has not inherited the gift that follows her mother's line.
Inevitably, her father will hear her excuses no longer and arranges a marriage to a man she has never even met. Having to leave the only home she has ever known and say goodbye to the family that she may never see again. Thea faces the future with her mother's dire prediction ever present in her mind.
With her best friend and companion Sophie at her side Thea embarks on a journey that she knows may end with the destruction of her homeland and the death of herself and her family.
Can Thea survive the challenges that lay ahead and prove herself worthy as a Daughter of Ibany…..
Author Bio
Born in 1989 Melissa Bateman is a book lover and baking enthusiast. Born in rural Kent in the late 1980's, her childhood playground was her grandparents' farm where she shared adventures with her sister and her favourite farm cat, Tink. 

Melissa began writing Daughter of Ibany in the summer of 2013, and worked on it steadily over the next three years. 

Among her favourite authors are Tolkien, George RR Martin, J.K Rowling, Suzanne Collins and Phillipa Gregory. Her hobbies include cinema trips, baking, seeing stand-up comedy shows and watching historical and natural world documentaries, especially David Attenborough. 

Her love of writing was discovered at school on short story assignments and also history projects. She has long had a love for visiting historical houses and castles to see the homes of her favourite historical figures. 

She is a food lover with a sweet tooth who loves an excuse to go out for dinner.
Thanks so much for joining me Melissa! If you'd like to get a copy of Daughter of Ibany, just click here: https://amzn.to/2LR9yNr