Kate Field is my guest today for another author interview! Are you as excited me? I know you are, so let's read on!
Hi Kate, tell me a bit about you and your latest work.
I was born and bred in Lancashire, and still live there. I love the hills and the bleak moors, and the down-to-earth Lancashire folk with their dry humour.
My latest book is my fourth to be published and it's called The Man I Fell In Love With. It's the story of Mary Black, who discovers on the first page of the book that her husband is having an affair with another man. The novel follows Mary's progress as sheadjusts to her new life as a divorced parent, and learns that divorce can be a beginning and not just an ending. There's a mystery about a lost literary manuscript, and of course, there's a romantic strand to the story too!
Describe yourself in 3 words.
Fair, realistic, reliable.
How would you Twitter pitch your novel?
There were always three people in this marriage…
Mary's safe, contented life is shattered when her husband of twenty years leaves her for another man. After living a life of sliding doors and missed opportunities, can Mary finally put herself first and take a chance that could change everything?
What are your top 3 tips for aspiring writers?
Find some writing friends. I wrote for years in isolation, and it makes a huge difference to be able to share the ups and downs with other writers.
Take your time. The first book you write might not be the best one to be published – mine certainly wasn't. You only have one debut, so make sure it's the right one.
Don't worry about whether you are doing things the right way or the wrong way. Some authors write every day, some don't. Some write quickly, others slowly. Some write thousands of words at a time, some only manage a few hundred. Do whatever works for you.
Are you a panster or plotter?
Slightly hybrid, but mainly a pantster. I take a while to develop my characters, and fill out character questionnaires before I start to write. I usually have a few ideas about scenes I'd like to include in the book; in a previous novel, The Winter That Made Us, the whole story flowed from one initial idea about Chinese lanterns floating in a pond!Otherwise, I tend to start writing and see where it goes. It's not an ideal way to work, as I often have gaps where I finish one chapter and have no idea what will happen in the next one!
What does success look like to you?
Before I was published, I thought that if one person liked a book I'd written, that would make it all worthwhile. Little did I know how reviews become an obsession, and one good one is never enough!
How do you choose your character names?
This is tricky, because names are crucial and I can't start writing until I have the right ones for the lead characters. I use a combination of methods: random name generators, baby name websites, and studying the credits of TV shows to see if a name catches my eye. If all else fails, I ask friends! The character of Clark in The Man I Fell in Love With was named by a friend. She hadn't read any of the book, but from my brief description of how I imagined him, she came up with the perfect name.
Do you ever Google yourself?
No! There was a famous American journalist called Kate Field, and her books always show up alongside mine, so I think Google would be more interested in her than me!
What do you do when you get stuck with your writing?
The only thing that works for me is to put the writing down and do something else: catch up on the housework, go for a walk, read a book. I've learnt not to panic about it, as inspiration will strike eventually.
How long does it take you to write a book?
Too long! I have a day job, so that limits writing time. It generally takes up to 9 months to complete a first draft, and then a couple of months to self-edit. I write the first draft by hand, so it takes a few weeks to type it up at the end.I'm very envious of the writers who can produce several brilliant novels in a year.
What's your main weakness as a writer eg. SPaG, continuity etc?
As I discovered when The Man I Fell in Love With was copy edited, the timeline seems to be my weakness! I frequently referred to the past, such as how many years ago the characters were at school, or at university, or how long they had been married for, and under close scrutiny none of it added up! I now have an app to help me keep track of the timeline. I haven't received the copy edits for my next book yet, so I hope it has worked!
If your book/one of your books got made into a film, who would play the main roles?
The leading men are easy. Rupert Penry-Jones inspired Ethan in The Man I Fell in Love With, so he would have to play that part! For Leo, I'd pick Paul Bettany – when I started writing the story, I found a picture of him with fluffy hair and tortoiseshell glasses, and it was the perfect image of Leo. Mark Strong could play Clark. I've never quite found the perfect actor to play the part of Mary, although perhaps Catherine Walker could do it if she died her hair black and wore green contact lenses to match Mary's look!
Do you prefer pen and paper, or is everything on the computer?
Definitely pen and paper for the first draft. I've just tried to write a short story straight to the computer, but I'm very slow, and take a long time mulling over each sentence, so the screen saver switches on before I'm ready to type. The main disadvantage with pen and paper is that I don't know what my word count is. With the last book I wrote, I thought it was the right length but it was in fact 20,000 words short, so it needed an extensive edit to add some more chapters.
How do you relax?
Reading, walking and playing with the cat. I also do Pilates each week, but that often feels more like torture than relaxation!
And now for some silly questions just for fun…
Tea or coffee?
I don't drink either!
Beer or wine?
Wine, although I could be tempted by a bitter shandy on a sunny afternoon!
Chips or curly fries?
I'm a northerner. It has to be proper chips!
Puppies or kittens?
This is tough, as I grew up with dogs and now have a cat! Out of loyalty to my current pet, I'll have to say kittens.
Summer or winter?
Out of those two I'd choose summer, as I love the warmth of the sun, but really I prefer spring and autumn.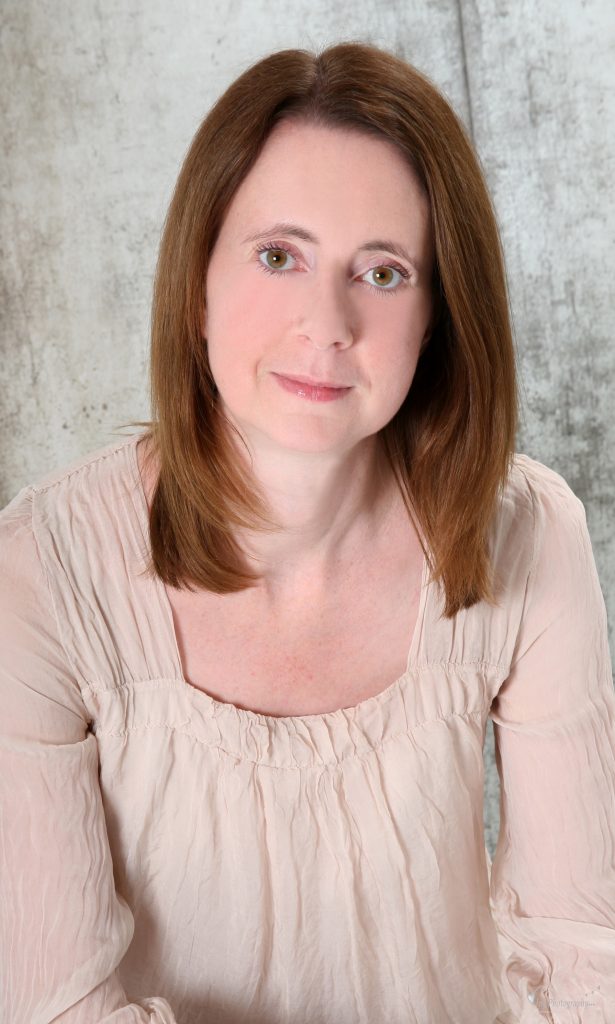 The Man I Fell in Love With: Blurb
Sometimes we find happiness where we least expect it…
After twenty years of contented marriage, no one is more surprised than Mary Black when her husband announces he's leaving her… for another man.
For the sake of the children, Mary has no choice but to pick herself up and start again. She hosts family meals that include Leo and his new partner. She copes with the kids wanting to spend less time with her and more time with their 'fun' dads. But one thing she can't quite ignore is Leo's gorgeous brother, who has just come back to town…
After living a life of sliding doors and missed opportunities, can Mary finally put herself first and take a chance that could change everything?
A wonderfully uplifting novel full of wisdom, spirit and charm. This is a love story with a difference, perfect for fans of Jill Mansell and Heidi Swain.
Kate writes contemporary women's fiction, mainly set in her favourite county of Lancashire,
where she lives with her husband, daughter and mischievous cat.
She is a member of the Romantic Novelists' Association.
Kate's debut novel, The Magic of Ramblings, won the RNA's Joan Hessayon Award for new writers.
Social media links:
Twitter: @katehaswords
Facebook: https://www.facebook.com/KateFieldAuthor
I love the premise of this novel! It's definitely going on my TBR pile! You can get yours here: https://amzn.to/2DEIgGX