I'm so excited to be joining in with the cover reveal of Lucy's latest book. I absolutely love Lucy! She's one of the kindest, most awesome people I know. She's incredibly kind and writes beautiful books that you can't put down.
So, without further ado, let me show you the cover for The Little Barn of Dreams!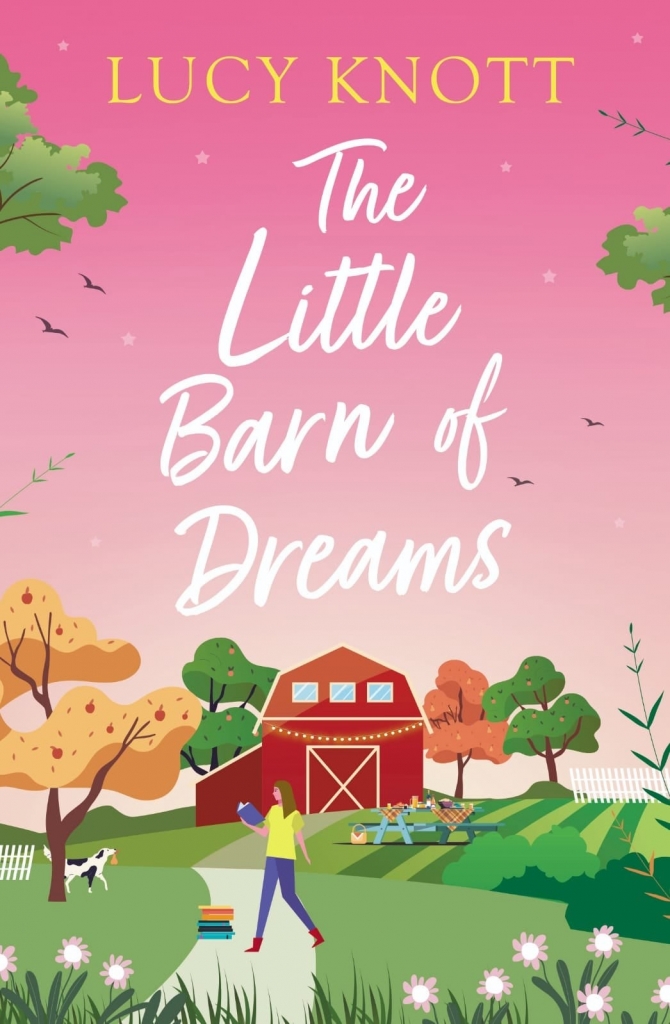 Boy meets girl meets… happy ending? Flo has one summer to make it happen…
Quirky bookworm Florence Danver spends most of her time lost in whimsical daydreams about characters from her favourite books. Who wouldn't rather be fighting dragons or falling in love with impossibly perfect heroes than stuck behind a computer doing boring data entry all day? But when she loses her job, Flo knows it's time to make some changes.
Her beloved Nanna Margot encourages her to spend a week at Camp Calla Lily, but this is a place she hasn't been since she lost her mum and dad, and her return is bittersweet… until she meets Jo Hadlee.
Fellow dreamer Jo is a writer and soon the pair are inseparable as they talk books and build castles in the air. But what happens when the fantasy bubble bursts and real life comes roaring back in? The real world is a place of pain and loss where bosses frown upon her distracted air, where people tease her, and where nothing ever has a happy ending.
If Florence wants to turn her fairy-tale summer with perfectly imperfect Jo into a happily-ever-after of her own, she will have to accept that love, like life, is best when it's messy and very, very real.
Isn't it gorgeous?! It's out on the 8th July, so make sure you head over to Amazon and get your pre-order in now! https://amzn.to/3sZWxUl