Are you worried about what to read this year? Well, worry no more because I've got seven top romance reads to watch out for in 2021. You could even pre-order them and sit back smugly knowing your kindle will be full of fabulous fiction until I share my top reads for Summer and Christmas!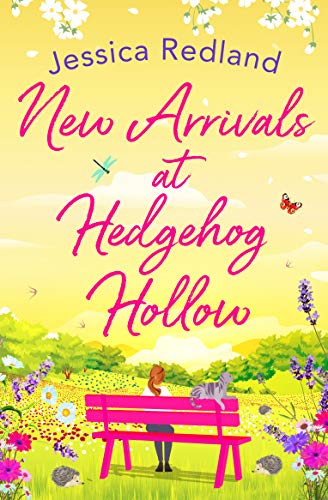 New Arrivals at Hedgehog Hollow
Jessica Redland
Published 7 January 2021
With new arrivals comes new responsibilities…
The sun is shining, wild flowers are blooming and Hedgehog Hollow is officially open for business.
For Samantha, the proud owner of this beautiful rescue centre, life has never been busier. But with an influx of new hogs and hoglets to take care of, not to mention a full-time job and ongoing family issues, can she accept the possibility that she has taken on more than she can handle?
Fortunately, she has the love of her life, Josh, by her side for support and encouragement. But Josh has his own family troubles to deal with. And soon he must decide if he's ready to do the one thing he swore he'd never do – forgive his father.
For both Samantha and Josh it's a season of change and for figuring out whether the past can ever truly be forgotten.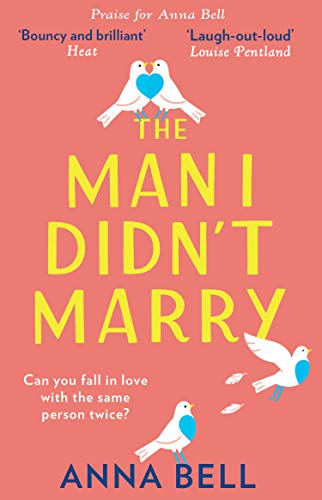 The Man I Didn't Marry
Anna Bell
Published 4 February 2021
What happens when the man she married can't remember her at all?
Ellie has the perfect life: a happy marriage, a gorgeous daughter and a baby on the way. But when her husband Max suddenly develops amnesia, he forgets everything about the last five years … including their relationship.
Now the man she said 'I do' to has become a stranger, and she has no idea why. Yet Ellie's determined to get to the bottom of his memory loss and find her Max again – he has to be in there somewhere, right?
As they get to know one another afresh, Ellie finds herself seeing Max clearly for the first time. But then she discovers that before he lost his memory, Max was keeping a huge secret from her. Will their new beginning prove to be a false start, just as it seemed they might fall in love all over again?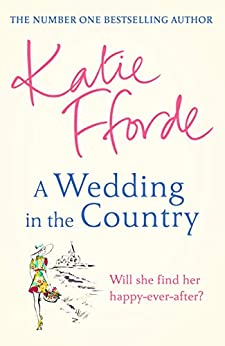 A Wedding in the Country
Katie Fforde
Published 18 February 2021
Lizzie has just arrived in London, determined to make the best of her new life.
Her mother may be keen that she should have a nice wedding in the country to a Suitable Man chosen by her. And Lizzie may be going to cookery school to help her become a Good Wife.
But she definitely wants to have some fun first.
It is 1963 and London is beginning to swing as Lizzie cuts her hair, buys a new dress with a fashionably short hemline, and moves in with two of her best friends, one of whom lives in a grand but rundown house in Belgravia which has plenty of room for a lodger.
Soon Lizzie's life is so exciting that she has forgotten all about her mother's marriage plans for her.
All she can think about is that the young man she is falling in love with appears to be engaged to someone else …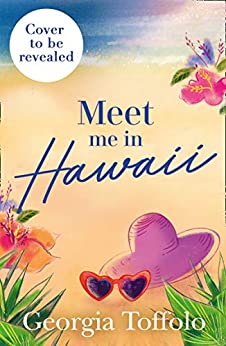 Meet Me in Hawaii
Georgia Toffolo
Published 18 March 2021
Where an ocean of love awaits
Malie Pukui doesn't believe in happy ever after. After a tragedy caused her to flee her family and friends in Devon she found a fresh start in Hawaii. Here, working at a surf school, she can give back to those in need and try to overcome the greatest loss in her life.
Moved around foster homes throughout his childhood, Todd Masters has worked hard to be able to offer a brighter future to young disadvantaged children. Now he has his own charitable foundation working with a surf school in Hawaii, a job he loves, but he still can't put his past behind him.
When Malie rescues Todd from the sea a spark ignites between them, and the two wounded souls find a common ground. But amidst the surf, sunsets and sizzling kisses, can Malie let go of her past and risk something she'd locked away forever… her heart.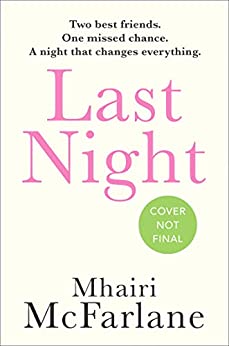 Last Night
Mhairi McFarlane
Published 1 April 2021
Two best friends.
One missed chance.
And a night that changes everything.
Eve, Justin, Susie and Ed have been friends since they were eighteen. Now in their 30s, the four are still as close as ever, Thursday pub quiz night is still sacred, and Eve is still secretly in love with Ed.
Maybe Eve should have moved on by now, but she can't stop thinking about what could have been. And she knows Ed sometimes thinks about it too.
Then one night, in an instant, all their lives change forever. And, as Eve learns she didn't know her friends as well as she thought, she also discovers she isn't the only person keeping secrets…
Summer in the City
COVER TO BE REVEALED!
Fiona Collins
Published 27 May 2021
Prue is not someone you would notice willingly. She likes to keep herself to herself and fade into the background. If it were not for the birthmark on her left cheek, she might actually succeed at becoming invisible.
She spends all of her time with her blind father, Vince. Together, they sit in silence and ignore the vibrant city just on their doorstep. Life is as good as what's on TV. That is, until something forces them both to go outside and see what they have been missing. For Vince, that means discovering how to see the world without his sight. For Prue, that means finding the courage to finally love and be loved in return.
A story about family, friendship and facing your fears head on, this is a heart-warming story that will stay with you long after you have finished the last page.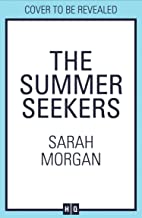 The Summer Seekers
Sarah Morgan
Published 27th May 2021
Kathleen is eighty years old. After a run-in with an intruder, her daughter wants her to move into a residential home. She's not having any of it. What she craves – needs – is adventure.
Liza is drowning under the daily stress of family life. The last thing she needs is her mother jetting off on a wild holiday, making Liza dream of a solo break of her own.
Martha is having a quarter-life crisis. Unemployed, unloved and uninspired, she just can't get her life together. But she knows something has to change.
When Martha sees Kathleen's advert for a driver and companion to take an epic road trip across America, she decides this job might be the answer to her prayers. Travelling with a stranger? No problem. She's not the world's best driver, but it couldn't be worse than living with her parents again. And anyway, how much trouble can one eighty-year-old woman be?
As these women embark on the journey of a lifetime, they all discover it's never too late for adventure…
There you are then, there's some reads to keep you occupied, and do let me know your recommendations in the comments below.
Happy Reading!
Are you still enjoying Christmas reads? Winter Wishes at Swallowtail Bay is available now!
Christmas and romance are in the air and Nell is obsessed! She can't stop watching her favourite Christmas romcoms and dreaming of the day when she meets her own romantic hero. Nell's best friend, Tom, has been in love with her ever since they met, but she's never seen him that way. Can the magic of Christmas open Nell's eyes to a love that was always there the whole time?