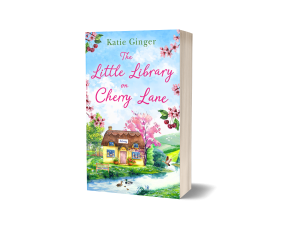 Elsie Martin may lead a quiet life, but working in her beloved local library is enough to make her happy. After all, books have always been her armour against the world. So when the library is threatened with closure to make way for a new housing development, Elsie knows it has to be saved – and that, despite being painfully shy, she needs to lead the campaign to save it.
Jacob Yardley thinks he's doing the right thing by building a new affordable housing development. Why shouldn't local people be able to buy a house in the place they grew up? Having to leave his own small hometown broke his heart. Plus, people don't really use libraries anymore, do they?
As Elsie and Jacob clash over the future of the library, sparks begin to fly. Jacob is falling back in love with books and libraries – could he possibly be falling for her too? And will Elsie be able to save the library that means so much to her?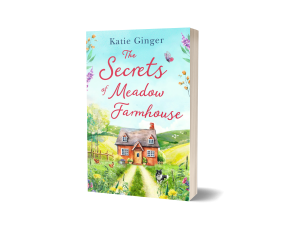 Amelia loves her life in Paris. But with the surprise inheritance of her childhood home, she has no choice but to return to the small village of Meadowbank to restore her great-aunt's old farmhouse.
However returning to Meadowbank means she has to confront her past, including old flame Adam, the one thing she regrets leaving behind.
When Amelia discovers a locket hidden in the farmhouse, containing the picture of a mysterious World War Two soldier, she starts to uncover the secrets of her great-aunt's past.
With Adam on hand to help restore the farmhouse, she's shocked by his generosity after so many years apart.
As her feelings for her first love reignite, Amelia is suddenly confused as to where she truly belongs.
Can Amelia finally find where her heart truly calls home?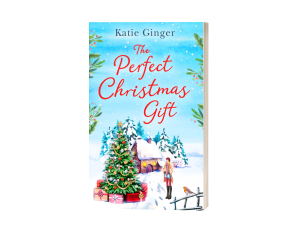 Bella Moore is excitedly counting down the days to Christmas. That is until she arrives home one evening to find her boyfriend leaving her for another woman. Completely heartbroken, Bella is left wondering if Christmas can still be the same this year.
Next door, Bella's neighbour Nick is facing his first Christmas as a single dad and doubting whether he can make it the magical time his son Freddie deserves.
Determined to fix both Christmas and their broken hearts, Bella comes up with an idea: a Christmas giving tree for the whole village, where the community can unite and secretly give each other the Christmas presents they truly need.
As Bella becomes chief elf, taking donations and delivering gifts with much-needed help from Nick and Freddie, the two neighbours grow closer and start seeing each other in a whole new light.
But when Nick's estranged wife returns just before Christmas, is their budding romance over before it's begun? Or will love be Nick and Bella's perfect gift this Christmas?