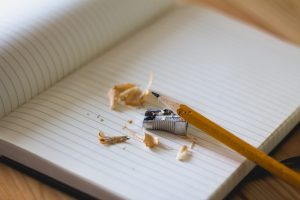 As a writer, it's wonderful to share some of things I've learned along the way and I'm really excited to be offering manuscript appraisals.
My areas of expertise are romantic comedies and cosy mysteries of any length. I'm not an editor or proofreader but by now, I do know about writing and crafting your story.
If you think a manuscript appraisal might be useful to help you polish up your draft, read on!
What is a manuscript appraisal?
A manuscript appraisal is a written report that identifies the positives and negatives to help you develop your story. Sometimes we're just too close to our own stories to be able to identify the things that need work, and when crippling self-doubt kicks in it's even worse! But here's where I can help.
As part of the report, I'll take a look at:
Plot
Structure
Setting
Characterization
Voice
Dialogue
A manuscript appraisal is not a developmental or copy edit, so whilst I might mark up some things on the manuscript itself, the report will contain everything you need to know to take your story to the next level.
Prices
Get in Touch
If you have any questions and would like a chat first, or you'd like to proceed and want to confirm the exact price and dates, you can either contact me through the Contact Page, or email me at: katiegingerbooks@gmail.com.