Cosy mystery is my other favourite genre apart from romance and for some reason, autumn feels like one of the nicest times to read a cosy mystery so here are my top picks just for you!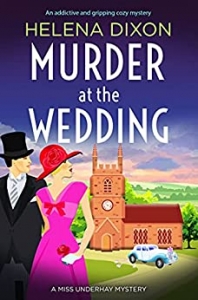 1. Helena Dixon, Miss Underhay Mysteries
This is one of my favourite cosy mystery series. Set in the 1930s and with a fabulously plucky amateur sleuth, this is a must read for cosy fans everywhere.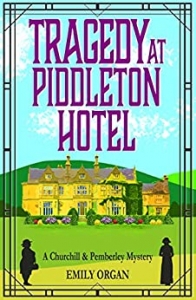 2. Emily Organ, Churchill and Pemberley Cozy Mystery Series
I love this series published by indie writer extraordinaire Emily Organ. Amazingly funny with brilliant mysteries, I adore these mysteries with an older sleuth or isn't afraid to speak her mind!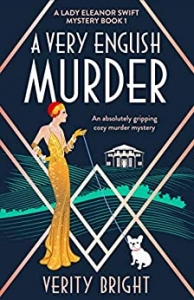 3. Verity Bright, Lady Eleanor Swift Mysteries
Set in the roaring twenties, this fabulous series gives us glitz and glamour along with a splash of murder and mayhem. And thanks to a lot of hard work there are already seven mysteries to get your teeth into.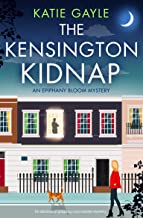 4. Katie Gayle, Epiphany Bloom Mysteries
This contemporary cozy mystery series gives a nice break from the historical if something modern is more your cup of tea. If you haven't fallen in love with the name alone (isn't Epiphany great!) then you will as soon as you get reading.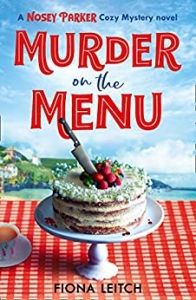 5. Fiona Leitch, Nosey Parker Series
Fiona is fast becoming one of my must-read, pre-order authors. I've adored every book of hers I've read and this series doesn't disappoint. The best thing about this contemporary cozy mystery series is the wonderfully real, cheeky, funny, headstrong heroine. Don't miss out on this delicious series!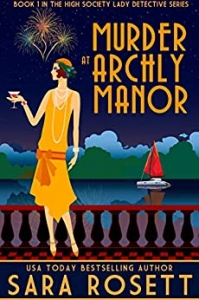 6. Sara Rossett, High Society Lady Detective Series
This series I have only listened to on audio because Elizabeth Klett the narrator does such an amazing job. The writing is superb, the mysteries varied and puzzling and the audiobooks really do them justice.
Do you have more to add to this list? Let me know in the comments below so I can check them out!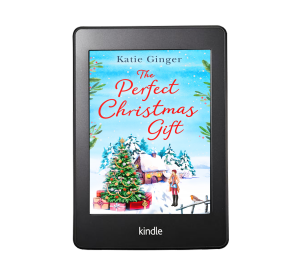 The Perfect Christmas Gift, my new Christmas romcom is available for pre-order now!
Can neighbours become more than just good friends this Christmas?
Bella Moore is excitedly counting down the days to Christmas. That is until she arrives home one evening to find her boyfriend leaving her for another woman. Completely heartbroken, Bella is left wondering if Christmas can still be the same this year.
Next door, Bella's neighbour Nick is facing his first Christmas as a single dad and doubting whether he can make it the magical time his son Freddie deserves.
Determined to fix both Christmas and their broken hearts, Bella comes up with an idea: a Christmas giving tree for the whole village, where the community can unite and secretly give each other the Christmas presents they truly need.
As Bella becomes chief elf, taking donations and delivering gifts with much-needed help from Nick and Freddie, the two neighbours grow closer and start seeing each other in a whole new light.
But when Nick's estranged wife returns just before Christmas, is their budding romance over before it's begun? Or will love be Nick and Bella's perfect gift this Christmas?
A heart-warming hug in a novel – this is the romcom you want to curl up with this Christmas! Perfect for fans of Heidi Swain, Trisha Ashley and Sarah Morgan.
Pre-order your copy now! https://amzn.to/3ko54gX