Last night I was lucky enough to attend the Harper Collins Summer Party and even though it rained a bit (can you believe it with the weather we've had!) I had the most awesome time!
I was really nervous to begin with. There were around a 1000 people there and I'd never met any of them before. But I'd chatted to a few authors on Facebook and Twitter, and once I recognised them I made a beeline (ie. stalked them like a weirdo) and soon made some friends (I think!).
The lovely Rachel Dove made me feel very welcome as did the equally lovely Allie Burns. I adored Rachel's book The Flower Shop on Foxley Street and her novel The Wedding Shop on Wexley Street comes out in August. Allie's amazing book The Land Girl comes out on the 8th July so make sure you check it out. I also had a great time chatting to Michael J. Hollows and I can't wait for his book to come out later this year.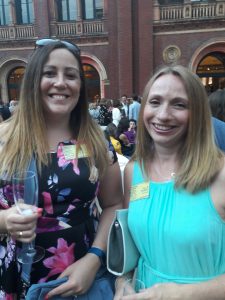 Throughout the evening I got to meet some amazing authors and chat about their books, the publishing industry and how things work, and we were able to console each other on the horrible self-doubt that dominates your life as a writer! (Like, seriously, it's all the time. Non-stop.)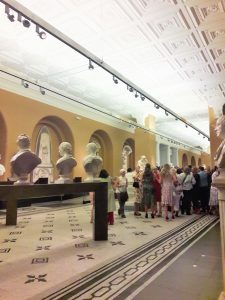 The party was held at the beautiful Victoria and Albert Museum in London and I managed to act like a grown up for pretty much the whole evening! Although I did get in a little bit of a tangle trying to hold my bag, a glass of bubbles and clap at the same time.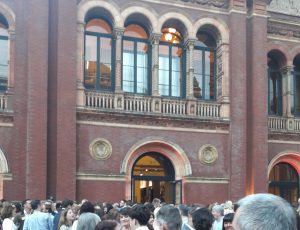 With any luck they'll let me back in next year! I think The Bookseller normally cover the party so keep an eye out there for much better pictures!