If you're looking for a fab beach read (or if you can't get away, a garden read!), then check out my list below of some of my top summer reads coming your way!
Lucy Knott – The Ingredients for Happiness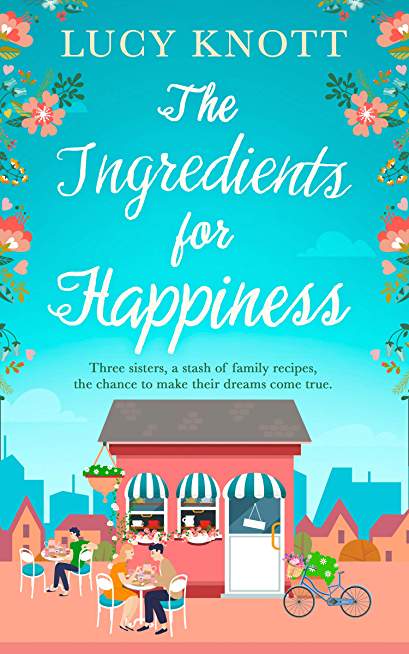 Firstly, I love Lucy! She's one of the nicest, sweetest people you could ever hope to meet so for that reason alone you should buy her book! But if you needed any other reason, check out this blurb and the cute cover!
Three sisters, a stash of family recipes, the chance to make their dreams come true…
Amanda is about to open her very own café. She has the pastry sorted, but hasn't a clue about the plumbing. With the love of her life by her side, surely nothing else can go wrong?
Sabrina has struck out on her own and is proving to the global music industry she has what it takes. However, balancing the business side of the band with her personal life will end up being more than she bargained for.
Louisa is drawing inspiration from the beautiful Amalfi coast, channelling it into creating gorgeous gowns for modern day Sophia Lorens. But putting herself out there in the fashion industry will present its own challenges, even with the ever-supportive Luca by her side.
With the right mix of perseverance, love and plenty of Italian delicacies, these three sisters are about to discover that when they support each other, the sky really is the limit!
Out on 1st August, you can pre-order now: https://amzn.to/2FMfHql
Sarah Bennett – Sunshine over Bluebell Castle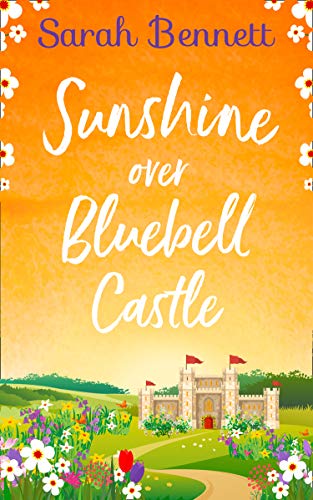 I can honestly say I've read every book of Sarah's and as soon as I know another one's coming, I hit that pre-order button! If you haven't read any of other series, make sure you go back and get those too! Especially book one in this fab series!
The summer she will never forget…
Time's running out for Iggy Ludworth to restore the wild gardens of Camland Castle in time for the Summer Fete, so she ropes in hotshot gardener Will Talbot…
But she regrets her decision as soon as he sets foot in the historic grounds – not only is Will arrogant and bossy, he's totally gorgeous!
And very soon, sparks are flying amongst the bluebells. Yet with summer nearly over, will their summer fling convince Will and Iggy to go the distance?
Out on 5th August, you can pre-order now: https://amzn.to/2NoK9wN
Faith Martin – A Fatal Secret (Ryder and Loveday, book 5)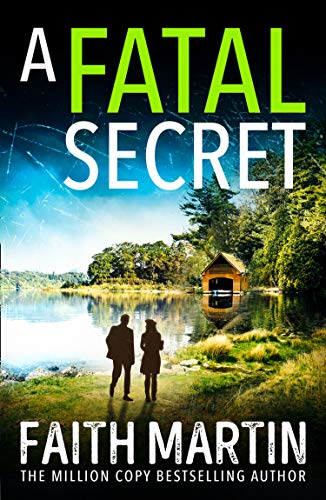 Those that know me know I love cosy mysteries just as much as I love romcoms and Faith Martin is one of my favourite authors. If you haven't read the other books in the series, please make sure you do! Her stories and characters are so well crafted, you'll love them.
A family day out at Briar's Hall ends in tragedy when a young boy goes missing – and his body is found at the bottom of a disused well in the orchard.
It looks like a simple case of an eleven-year-old exploring where he shouldn't: a tragic accident. But Coroner Clement Ryder and Probationary WPC Trudy Loveday aren't convinced. If Eddie had been climbing and fallen, why were there no cuts or dirt on his hands? Why would a boy terrified of heights be around a well at all?
Clement and Trudy are determined to get to the truth, but the more they dig into Briar's Hall and the mysterious de Lacey family who live there, the murkier things become.
Could it be that poor Eddie's death was murder? There are rumours of blackmail in the village, and Ryder and Loveday have a horrible feeling that Eddie stumbled on a secret that someone was willing to kill for…
Out on 6th September, pre order your copy now! https://amzn.to/2XkEozT
Already out but not to be missed:
Rachel Dove, The Fire House on Honeysuckle Street
Lucy is looking for a fresh start. Sam is in search of his past. But what they both need most might turn out to be each other…
The picturesque village of Westfield is about to welcome some new residents.
Sam has transferred from London to the local Fire Brigade, but his move has more to it than a desire to escape city life. There are answers Sam needs to find and the village is the place to look.
Lucy is at the end of her tether. Between her marriage falling apart and single-handedly dealing with her son's special needs, Lucy knows something needs to change. Could Westfield be the new beginning she needs?
TE Kinsey, The Burning Issue of the Day (A Lady Hardcastle Mystery Book 5)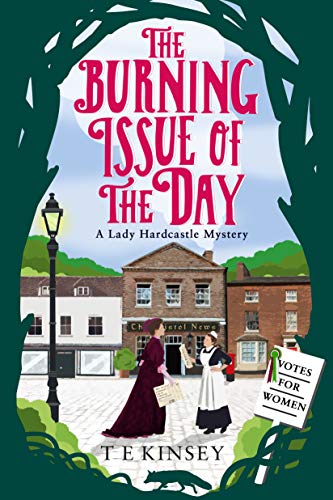 January 1910. A journalist has been killed in a suspicious blaze. Everything points to a group of suffragettes, but the apparent culprit insists she is innocent.
When Lady Hardcastle receives a letter from a suffragette requesting her urgent help, the retired spy turned sleuth knows only she stands between an accused young woman and the gallows. Evidence at the scene makes Lizzie Worrel's innocence difficult to believe, and with the police treating it as an open-and-shut case of arson, Lady Hardcastle faces a barrage of resistance as she tries to dig out the truth.
With her trusted maid and confidante, the formidable Flo, Lady Hardcastle sets off in pursuit of the truth as time runs out for the accused suffragette. Was she set up? And if so, is the real culprit a traitor to the cause—or part of a darker conspiracy?
Happy reading everyone! If you have books to recommend, let me know if the comments below!