I know it's still only August, but us bookworms like to plan our reading don't we? And if you're like me, even this so summer hasn't been great, I'm even more excited for autumn when the leaves change colour and I can snuggle up under a blanket with the fire on, reading. So here's my top picks for autumn. Don't worry about there not being many Christmas books listed here, I'm going to do a festive-reads special soon!
I'm kicking off with this fab read from Mandy Baggot who is a must-read for me. Doesn't this cover look fabulous? It's got an early release date of September so if you start planning Christmas as early as I do, this'll definitely get you in the mood!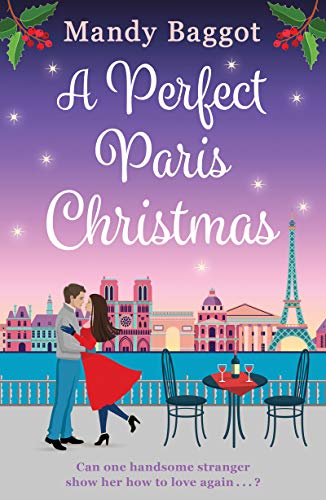 A Perfect Paris Christmas
Mandy Baggot
United in grief. Pushed apart by tragedy.
Keeley Andrews knows more than anyone that you only live once. So when she receives an invitation to spend two weeks in Paris, all expenses paid, she jumps at the chance.
Ethan Bouchard has had the worst eighteen months of his life. He's ready to give up on everything, including his hotel chain. So when he meets Keeley, it simply isn't the right time.
As Keeley and Ethan continue to bump into each other on the romantic Parisian streets, they can't help but wonder whether this is fate telling them to let go of the past and leap into the future…
Head to Paris this Christmas and fall in love under the lights of the Eiffel Tower with best-selling author, Mandy Baggot.
Buylink: https://amzn.to/2O8Efxx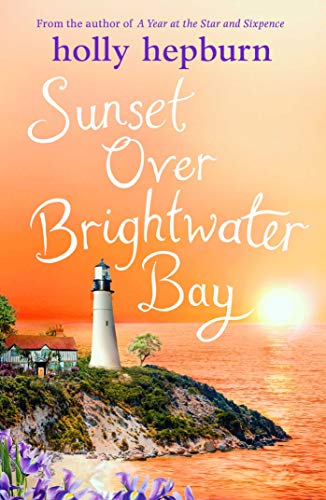 I love Holly's books, particularly her Star and Sixpence series and this new one hasn't disappointed.
Holly Hepburn
Sunset over Brightwater Bay
On paper, Merina Wilde has it all: a successful career writing the kind of romantic novels that make even the hardest hearts swoon, a perfect carousel of book launches and parties to keep her social life buzzing, and a childhood sweetheart who thinks she's a goddess. But Merry has a secret: the magic has stopped flowing from her fingers. Try as she might, she can't summon up the sparkle that makes her stories shine. And as her deadline whooshes by, her personal life falls apart too. Alex tells her he wants something other than the future she'd always imagined for them and Merry finds herself single for the first time since – well, ever.

Desperate to get her life back on track, Merry leaves London and escapes to the windswept Orkney Islands, locking herself away in a secluded clifftop cottage to try to heal her heart and rediscover her passion for writing. But can the beauty of the islands and the kindness of strangers help Merry to fool herself into believing in love again, if only long enough to finish her book? Or is it time for her to give up the career she's always adored and find something new to set her soul alight?
*Please note, this is the fourth installment in this series*
Buylink: https://amzn.to/2ZKADqI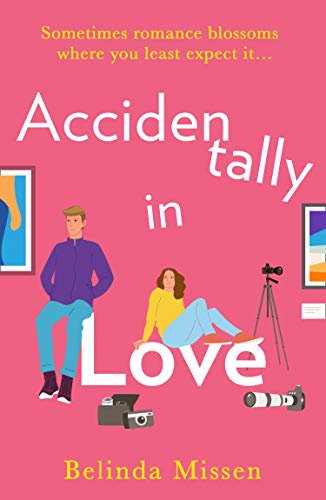 And finally, a book I'm really excited for! Belinda never fails to make me laugh and give my heart strings a tug! She's a brilliant writer and is another must-read writer for me!
Belinda Missen
Accidentally in Love
In the space of a week, Katharine Patterson has quit her job, decided to move back home, and broken up with the guy she thought was the one.
No big deal.
Because Katharine has a plan. She's going to open her own art gallery, just like she's always wanted. What she's not going to do is worry about boyfriends.
Then she meets Kit, a handsome and talented local artist. He might be the most stubborn person Katharine has ever met. He might also make her feel like no one ever has before.
And Katharine might be about to fall accidentally in love…
Buylink: https://amzn.to/2W3pvnQ
With a lot of publishing dates being moved around because of Coronavirus, let me know of any I've missed in the comments below!
Photo by Stephanie Krist on Unsplash