I promised a listicle dedicated to the best festive romance reads coming your way this year and here it is! Don't worry, you can thank me later!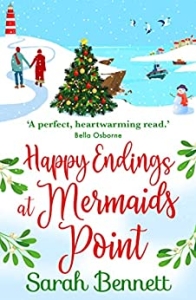 Happy Endings at Mermaids Point by Sarah Bennett
Music sensation Aurora Storm finally has her career back on track, but then she's caught up in a media storm. Desperate to distract from the story, she enlists the one man she trusts to pretend to be her boyfriend.
Meanwhile, in the small seaside village of Mermaids Point, Nick Morgan never expected to see Aurora again. When she calls out of the blue needing his help, he agrees at once. It feels like she's back in his life for a reason, and he's determined to make the most of it.
Aurora joins Nick and the rest of his family for their festive celebrations and, as the snow falls, Aurora finds herself caught up in the romance of Christmas. But having tasted worldwide fame, can she ever be content with village life?
Two weeks is all Nick has to prove to Aurora that there's a happy ending for them both in Mermaids Point.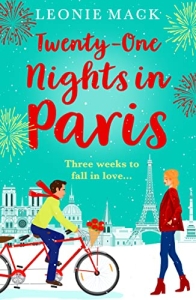 Twenty-One Nights in Paris by Leonie Mack
An heiress to a fortune, Ren's home-from-home is the Ritz, while the handsome and brooding Sacha has grown up in Paris's less salubrious suburbs.  So when an accident brings them together, romance seems an unlikely outcome.
When Ren's society engagement reaches a very public end, Irena's over-protective grandmother wants her home in London.  Ren needs an excuse to stay in Paris, and so after some persuasion, Sacha agrees to pose as her new boyfriend. But only for the twenty-one days Ren's grandmother has allowed her to nurse her broken heart before heading home to face the music.
Over the course of three weeks, Ren realises the world outside her exclusive bubble is more beautiful than she could have imagined.  While Sacha reluctantly begins to see the goodness of the woman behind the wealth. When their time is up, will Ren want to return to her gilded cage, and will Sacha be able to let go of the woman he's been 'pretending' to fall in love with…

The Gingerbread Café by Anita Faulkner
The Gingerbread Café is always full of Christmas magic. Come rain or shine (or even a July heatwave), there's always a hot chocolate bursting with cinnamon and marshmallows waiting for you. For introverted Gretel, it's been the perfect escape from 'real life'. The owner, Nell, is Gretel's last link to her late mum, and hiding out at the café feels so much safer than making new friends.
So when Nell suddenly passes, Gretel is left heartbroken. Then she discovers that Nell has left the café to her – but there's a catch. Gretel has to share the running of The Gingerbread Café with the least festive person ever: Nell's nephew, Lukas. Head chef at the local fancy restaurant, Lukas makes it clear he has no time for the café, Gretel or even Christmas itself, and Gretel's too busy struggling to save her burnt batches of gingerbread to work out why.
Gretel is determined to keep Christmas alive and make the café a success before Lukas hands the keys over to the scrooge-like developers. But she can't do it alone; besides an over friendly ferret and a waitress with a secret, the only person she has now is Lukas. Will it take a Christmas miracle to get the pair to finally see eye to eye, or could the ice already be melting?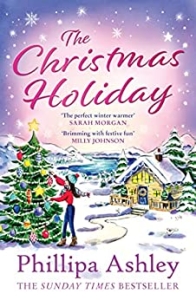 The Christmas Holiday by Phillipa Ashley
She's planned the perfect Christmas. But fate might have other ideas…
Krystle didn't have a normal childhood and longed for warm family Christmases with presents under the tree. Now she makes sure everyone else has the perfect Christmas she never had, bringing beautiful decorations to cheer as many people as possible.
With her festive business booming, she decides to celebrate by renting a secluded house in the Lakes, with a plan to make this the ultimate yuletide getaway.
But fate immediately throws a spanner in the works in the form of a broken-down car, a flooded river and Max; a man who despises Christmas.
Krystle becomes determined to show Max the joys of the holiday. She won't take no for an answer.
Can she melt Max's Grinch-like heart? And can he show her that life doesn't need to go to plan to take you somewhere magical…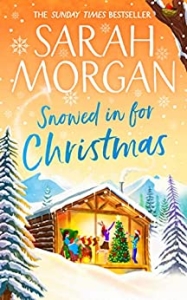 Snowed in for Christmas by Sarah Morgan
She's snowed in with the family. The only problem? They're not her family.
A family gathering
This Christmas the Miller siblings have one goal – to avoid their family's well-meaning questions. Ross, Alice and Clemmie have secrets that they don't intend to share, and they are relying on each other to deflect attention.
An uninvited guest
Lucy Clarke is facing a Christmas alone, and the prospect of losing her job – unless she can win a major piece of business from Ross Miller. She'll deliver her proposal to his family home in the Scottish Highlands and then leave. After all, she wouldn't want to intrude on the Miller's perfect family Christmas.
A Christmas to remember
When Lucy appears on the Miller's snow-covered doorstep, she is mistaken for Ross's girlfriend. But by the time the confusion is cleared up, a storm has hit and Lucy is stuck. As everyone settles in for a snowed-in Christmas, tensions bubble to the surface and suddenly Lucy finds herself facing a big family fallout with a family that isn't hers…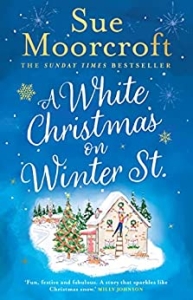 A White Christmas on Winter Street by Sue Moorcroft
When Sky Terran returns to the village of Middledip after losing the job she loves, she anticipates a quiet Christmas getting used to her new life. However, the annual street decoration competition is coming up and this year, the residents of Winter Street are determined to win.
As she is pulled into the preparations, Sky quickly grows to love the quirky, tight-knit community she is now part of. Including the extremely handsome Daz, who soon becomes more than just a friendly neighbour.
But when Daz's ex turns up determined to win him back and it seems he might not be the man Sky thought he was, she remembers how much allowing people into her life – and heart – can hurt. As the snow falls, will she and Daz find a way through – and help win a Christmas victory for Winter Street?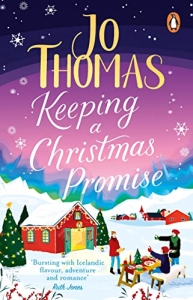 Keeping a Christmas Promise by Jo Thomas
One Icelandic Christmas holiday. One snowstorm. An adventure they'll never forget!
Twenty-five years ago, Freya and her three best friends created a bucket list. The future seemed bright and full of hope . . . But now they are travelling to Iceland in memory of the friend they've lost, determined to fulfil her dream of seeing the Northern Lights at Christmas.
They didn't count on an avalanche leaving them stranded! Handsome local, Pétur, comes to the rescue, showing them how the community survives the hard winter. With Christmas approaching, Freya and her friends throw themselves into the festivities, decorating and cooking for the villagers using delicious local ingredients.
But will they manage to see the Northern Lights? And can Freya's own dreams come true, this Christmas?
The Christmas Trip by Sandy Barker
Another year has passed and it's Christmas again. This year best friends Chloe, Jules and Lucy are all loved up but living worlds apart.
Chloe is madly in love with her celebrity beau, Archer, but after a whirlwind year in Hollywood's limelight, she's desperate to get away and spend some quality time together.
Jules loves her Melbourne life – and gorgeous winemaker Matt – but a crowded flat share has her longing for a place of her own.
Meanwhile, Lucy is stuck in a long distance relationship, jetting back and forth between Colorado and London to see Will.
When Archer's plan to whisk Chloe to Paris goes awry, he surprises her by bringing her friends together for a Christmas to remember…
If you've loved this and would like to keep up to date with more book recommendations, get a FREE short story and hear all the latest news first, then sign up to mailing list!