Because I love a listicle and autumn is my favourite time to snuggle up and read a good book, here are the reads I'm looking forward to most! Don't worry, I'll be doing a separate Christmas Romance post in a couple of weeks because they always deserve their very own post!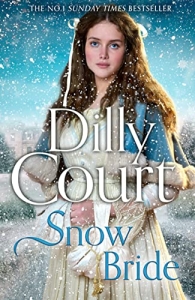 Snow Bride by Dilly Court
Published 13 October 2022
Don't miss the fifth book in the heartwarming six-part series from the No.1 Sunday Times bestselling author Dilly Court!
'I foresee happiness for you, Nancy. I hear bells and I see snow, and your heart's desire comes true'
A chance encounter brings Nancy Sunday to the streets of London, where she finds herself amongst a band of street urchins.
Her heart may have been broken by love but it's big enough to help those less fortunate than herself, and Nancy takes these unloved orphans in – but when one of them is accused of a serious crime, the neighbourhood turns against her.
The colder the cruel grip of winter grows, the more mouths she finds herself having to feed. Can Nancy's good heart and strength bring them all through?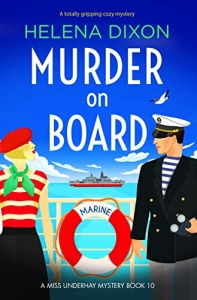 Murder on Board by Helena Dixon
Published 19 October 2022
Kitty Underhay is drowning…in murder!
Kitty Underhay hopes for plain sailing as she caters a 21st birthday party for the Chief Constable's daughter aboard a luxury paddle steamer. So her heart sinks when she learns that the man her fiancé Matthew has been tailing on orders from Whitehall, Gunther Freiburg, is aboard. And she's even more horrified when she steps below deck to discover Gunther, dead in the engine room. One of the Chief Constable's party must be responsible for his demise, but who, and why?
And the evening is on course for further disaster. As the lights go out around the candlelit cake, a terrible scream rings out over the merry hubbub. A priceless diamond necklace has been snatched from around the birthday girl's neck… Something fishy is going on, but is this the work of the same sailing assassin, or is it a red herring?
With the local inspector in deep water having to investigate his own boss, Kitty and Matt dive in to help. But when Kitty's eavesdropping puts her in mortal danger, will everything turn out shipshape, or will it be her turn to go swimming with the fishes…?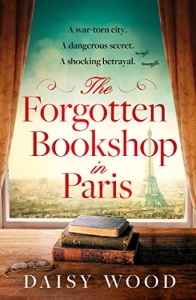 The Forgotten Bookshop in Paris by Daisy Wood
Published 27 October 2022
From an exciting new voice in WWII historical fiction comes a tale of love, loss and a betrayal that echoes through generations…
Paris, 1940: War is closing in on the city of love. With his wife forced into hiding, Jacques must stand by and watch as the Nazis take away everything he holds dear. Everything except his last beacon of hope: his beloved bookshop, La Page Cachée.
But when a young woman and her child knock on his door one night and beg for refuge, he knows his only option is to risk it all once more to save a life…
Modern day: Juliette and her husband have finally made it to France on the romantic getaway of her dreams – but as the days pass, all she discovers is quite how far they've grown apart. She's craving a new adventure, so when she happens across a tiny, abandoned shop with a for-sale sign in the window, it feels fated.
And she's about to learn that the forgotten bookshop hides a lot more than meets the eye…
And in a non-fiction shocker…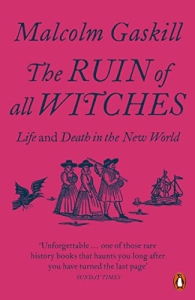 The Ruin of All Witches by Malcolm Gaskill
In the frontier town of Springfield in 1651, peculiar things begin to happen.
Precious food spoils, livestock ails and property vanishes. People suffer fits and are plagued by strange visions and dreams. Children sicken and die. As tensions rise, rumours spread of witches and heretics, and the community becomes tangled in a web of spite, distrust and denunciation. The finger of suspicion falls on a young couple struggling to make a home and feed their children: Hugh Parsons the irascible brickmaker and his troubled wife, Mary. It will be their downfall.
The Ruin of All Witches tells the dark, real-life folktale of witch-hunting in a remote Massachusetts plantation. These were the turbulent beginnings of colonial America, when English settlers' dreams of love and liberty, of founding a 'city on a hill', gave way to paranoia and terror, enmity and rage. Drawing on uniquely rich, previously neglected source material, Malcolm Gaskill brings to life a New World existence steeped in the divine and the diabolic, in curses and enchantments, and precariously balanced between life and death.
Through the gripping micro-history of a family tragedy, we glimpse an entire society caught in agonized transition between supernatural obsessions and the age of enlightenment. We see, in short, the birth of the modern world.
Get your FREE short story now by signing up to my mailing list! You'll also hear exclusive news first and see cover reveals before anyone else!