Today we're welcoming the fantabulous Julie Ryan to the blog!
Hi Julie, tell me a bit about you and your latest work.
I was born in Yorkshire and then headed off to Hull University to study French. After that the wanderlust kicked in and I spent time living and working in Greece, Thailand and Poland. It wasn't until I was in my forties that I met my husband and became a mum for the first time. A chance meeting with another writer who moved into my village was the catalyst for my first book, Jenna's Journey.
I only intended to write one book but in the end it developed into a series of three Greek island mysteries as 'Sophia's Secret' and 'Pandora's Prophecy' followed. I then wrote a Christmas novella called Callie's Christmas Countdown and then my latest book, Finding Rose, which is quite different.
Finding Rose is both contemporary and historical with links to both the Tudor period and WW1. When three sisters are brought together at their father's hospital bed, they are forced to confront not only the prospect of a future without him but also the secrets of the past that have kept them apart.
Describe yourself in 3 words.
Feisty, dippy, kind
How would you Twitter pitch your novel?
3 sisters, 3 time periods, one massive secret
What are your top 3 tips for aspiring writers?
Don't worry about perfection when you start. Just aim to get a first draft down then you can edit later.
Either write about what you know or do plenty of research
Make sure your finished work is in the best possible condition it can be before you send it out. An editor or someone with editing experience is vital for pointing out plot holes, discrepancies etc.
Are you a pantster or plotter?
A bit of both really. I start with a very rough plot and a couple of characters but by the end the finished product usually bears little resemblance to the original idea. I admire people who can plot out their book in every chapter but it's not how I work. I quite like the idea that my book evolves as I write and I really have no idea how it's going to end.
What does success look like to you?
Success is relative, but to me the fact that someone on the other side of the world can read a story that existed in my head is success.
How do you choose your character names?
They choose me. My first book, Jenna's Journey, started out with a heroine called Jenny until she made it clear that wasn't going to be her name. She became Jemma and finally Jenna. Names are really important and I have to have a working name even if it changes later on.
Do you ever Google yourself?
Er – sometimes
What do you do when you get stuck with your writing?
If it's a question of giving myself time to assimilate what I've already written, I'll go off and do something else. If it's a problem with the writing then I may need to go back and change something until the writing flows again.
How long does it take you to write a book?
Anywhere between six and eighteen months. Some books are easier to write than others.
What do you find hardest/easiest about writing?
Hardest for me is plotting as I usually end up with a lot of rewrites. There isn't really an easy part as it involves discipline and determination.
If your book/one of your books got made into a film, who would play the main roles?
For my latest book, Finding Rose, then Emilia Clarke who plays Daenerys Targaryen in Game of Thrones would be perfect as my Tudor Rose. After all, if you look at the cover, she already has the hair.
Do you prefer pen and paper, or is everything on the computer?
I write directly onto my laptop but I also carry a notebook with me in case inspiration strikes. On long car journeys, I will write longhand and then type it up later.
Who's your favourite author and why?
I love John Fowles and his book 'The Magus' has had a huge impact on me. Set in Greece, he evokes the mystical quality of the country as well as writing a great story. I'm pretty sure it was this book which set in motion my own love of Greece and my desire to return again and again.
What's your favourite book?
The island by Victoria Hislop has to rank up there although it is almost impossible to choose a favourite.
And now for some silly questions just for fun…
Tea or coffee?
Yes please. I love both in equal measure
Beer or wine?
wine
Chips or curly fries?
chips
Puppies or kittens?
kittens
Summer or winter?
summer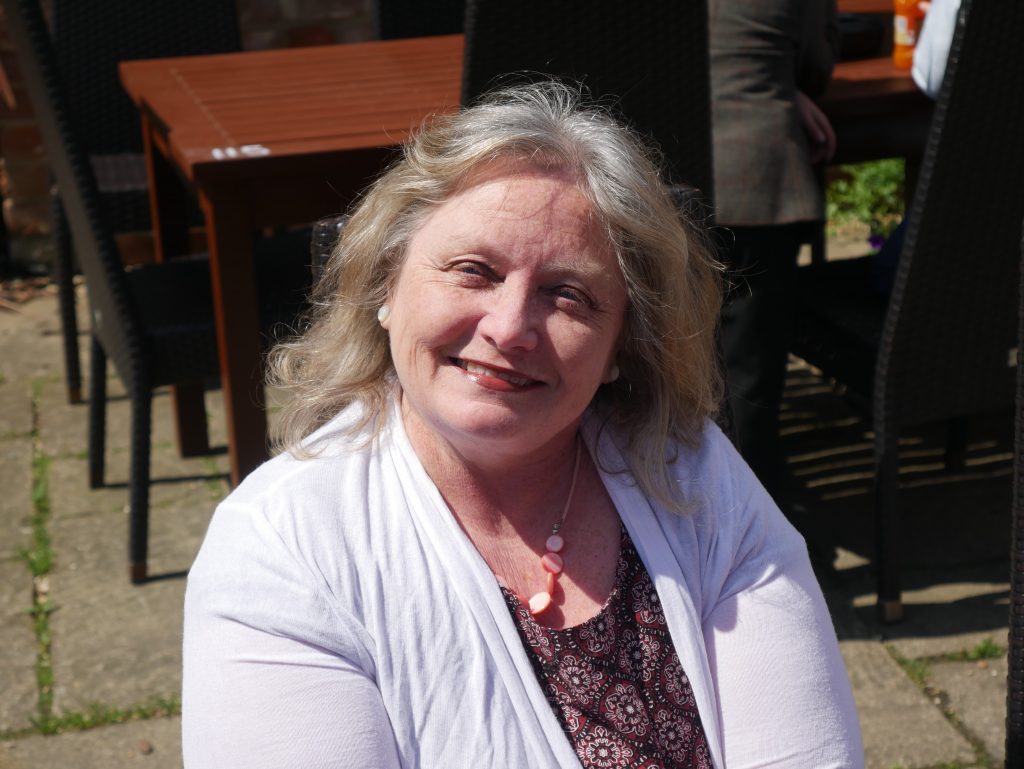 Blurb for Finding Rose
When three sisters, Ginny, Sally and Molly are brought together at their father's hospital bed, they are forced to confront not only the prospect of a future without him but also the secrets of the past that have kept them apart.
Their father, Eddie Matthews, drugged up on morphine, seems to be rambling but could he, in fact, be reliving previous lives as a Tudor monk and as a soldier on the Front in WW1? Struggling to speak he reveals that he has a secret and urges his daughters to 'Find Rose'. Can the sisters put aside their differences to fulfil his last wish?
Julie Ryan's roots are in a small mining village in South Yorkshire. After a degree in French Language and Literature, wanderlust kicked in and she lived and worked in France, Poland, Thailand and Greece. Her spirit enriched, her imagination fired, Julie started a series of mystery romances; thrillers set in the Greek Isles. She has also written a Christmas rom-com and her latest work, Finding Rose, is a contemporary novel with a strong historical element.
A prolific and well-known book review blogger, Julie does her writing and reviewing from rural Gloucestershire, where she lives with her husband, son and rescue cat. She manages to write a book a year although without their help, she would probably write more quickly. She is a book addict and will soon need either a bigger house for her collection or a new husband!
When not writing or reading or eating chocolate, she can be found treading the boards in the local amateur dramatic society – Oh yes she can!
Author links
Twitter @julieryan18
Facebook http://www.facebook.com/julieryanauthor
Blog https://www.allthingsbookie.blogspot.com
https://www.JulieRyanBooks.blogspot.com
How much are you guys loving the author interview series?! Make sure you grab this amazing story now. Finding Rose Buy the book here