I don't know if you've seen the announcement on Twitter and Facebook, but I'm really excited to say that as well as writing romance, I'm branching out into cozy mysteries! Don't worry, it won't get confusing because I'll be writing under the pen name K E Coburn.
You see, I've always loved cozy crime and I'm a bit mad for the 1950s, so I thought I'd combine my two loves and start a historical cozy mystery series about a mystery-reading book club and a feisty amateur sleuth.
May I present…The Sleuthing Club! (*cheers and dances in seat*)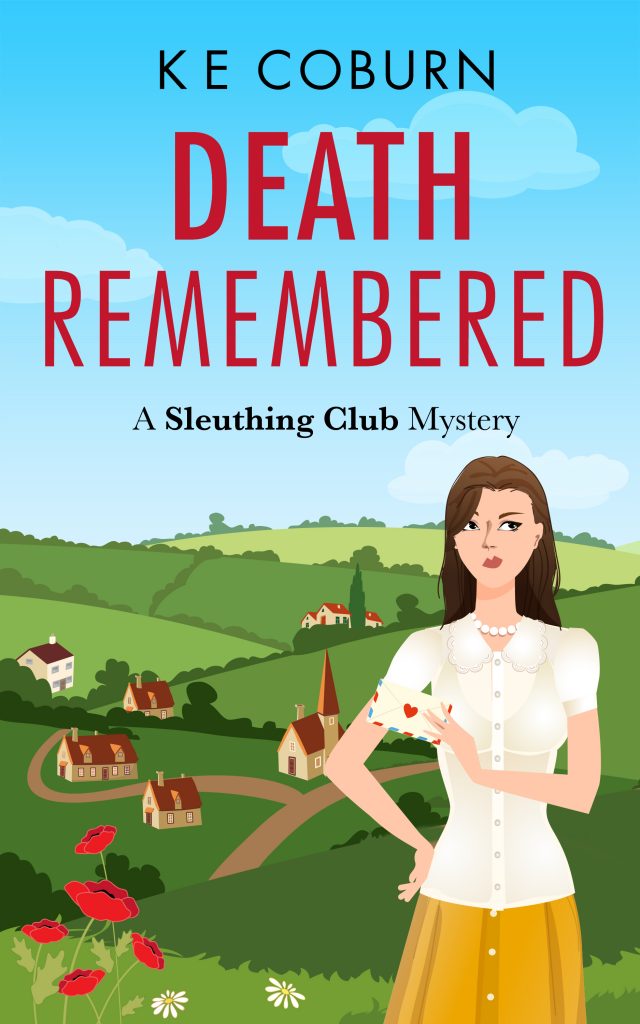 Book one, Death Remembered, is available for pre-order now (here's the link: https://amzn.to/2LnXba7) and the blurb is below:
Summer 1952.
The sun is shining, the birds are singing, but Charity Nicholls is bored of her quiet life in a tiny English village where nothing ever happens. Other than her nagging, marriage-obsessed mother, all she has to fill the time are her dreams of becoming a writer, and the Sleuthing Club – the mystery-reading book club she attends every week.
But everything changes the day her father receives a poison pen letter.
With the help of the Sleuthing Club, particularly handsome Henry Taylor, Charity is determined to find the culprit. But when people start dying and the police arrive, led by the infuriating Inspector James Lawrence, her little village becomes a hotbed of crime.
Can Charity find the murderer before anyone else dies?
Perfect for fans of Helena Dixon and T E Kinsey.
If you'd like to follow me as K E Coburn and hear all about the Sleuthing Club, book giveaways and offers, then you can find me on Twitter at @KeCoburn and the website is at: www.kecoburn.com. You can join the Sleuthing Club by liking my Facebook author page here: https://bit.ly/2SYgQSo
It would be absolutely amazing if you'd have a think about pre-ordering, and if you do, thank you! https://amzn.to/2LnXba7