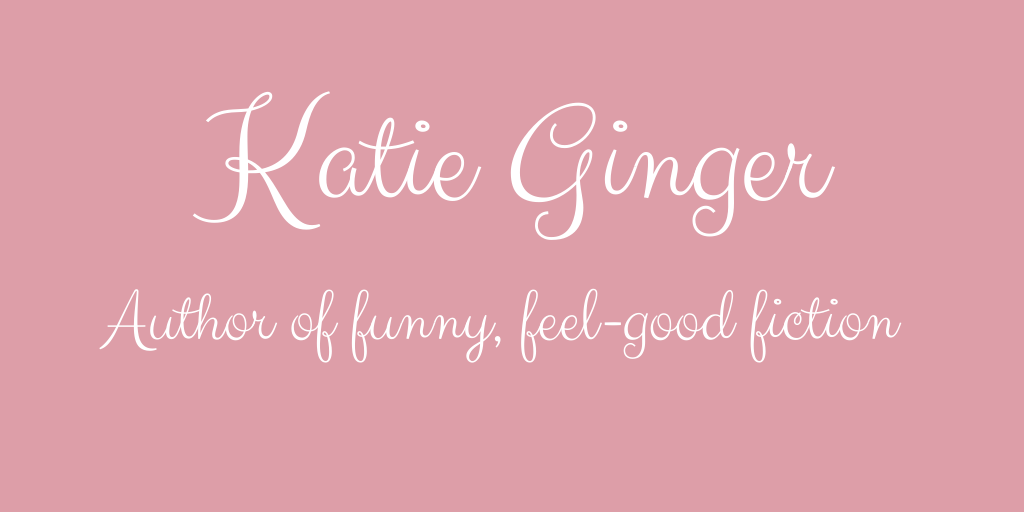 I'm recovering from Covid and it's been a little bit of a struggle. The whole family had it one after the other and it really knocked me for six but I'm happily on the mend now. How have you all been?


Anyway, spring is here and I don't know about you but I'm ready for some sunshine! I'm looking forward to swapping my coat for a jacket and feeling the sun on my face.


And this month is publication month! The Little Library on Cherry Lane is out on 11th March and I'm so pleased with the reviews. Readers have said...


'An absolutely gorgeous read.' ⭐⭐⭐⭐⭐
'Never have I felt so transported to another place.' ⭐⭐⭐⭐⭐
'couldn't put it down!' ⭐⭐⭐⭐⭐


I love this story and can't wait for you all to meet Jacob and Elsie as they battle each other over Meadowbank library.


I promised a sneaky peak to you lovely lot as a thank you for signing up to my mailing list and you can find it below!


Happy reading, my lovelies!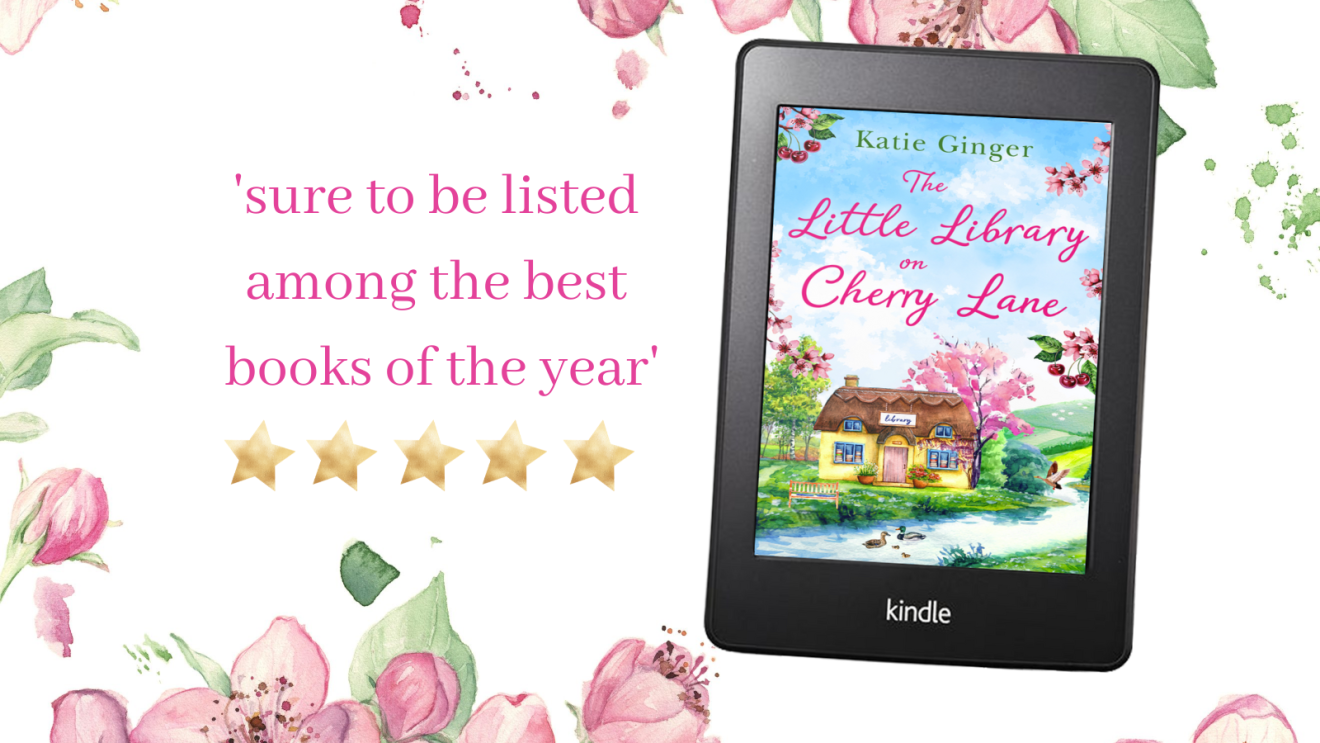 Have you pre-ordered yet?
The Little Library on Cherry Lane - Coming soon!
Elsie Martin may lead a quiet life, but when her beloved library is threatened to make way for a new housing development, Elsie knows it has to be saved – and that, despite being painfully shy, she needs to lead the campaign to save it.


Jacob Yardley thinks he's doing the right thing by building a new affordable housing development. After all, people don't really use libraries anymore, do they?


But, as Elsie and Jacob clash over the future of the library, sparks begin to fly. Jacob is falling back in love with books and libraries – could he possibly be falling for her too? And will Elsie be able to save the library that means so much to her?


Read on for your exclusive excerpt of
The Little Library on Cherry Lane!
'They're at it again, Elsie,' Bernard said, tapping the computer screen with an aged finger. 'Following that poor girl around and taking pictures of her weekly shop.'
Elsie frowned in confusion while restacking the newspapers in the rack. She loved the smell of paper that perfumed the library air, though she preferred the scent of old paper that came from a well-worn book to the fresh newsprint in her hand. She couldn't imagine still working in a lifeless, stuffy office with air-conditioning and the recycled smell of Lynx body spray. Beyond depressing. 'Who, Bernard?'
'See this here.' Bernard's beard ruffled as pursed his lips and prodded the screen.
Elsie glanced at it. For once her eyes weren't puffy or burning with tiredness from another sleepless night and she was able to focus quickly, her mind working at a much faster speed than usual. The last few nights had been free from insomnia, and she'd slept like a baby, allowing her body to rest and recharge. The difference it made was incredible and the smile that had been growing wider with every good night, was now taking over her face.
'That poor Taylor Swift girl was spotted in a car park in Wigan last night. Off to Asda apparently, but she can't go anywhere without someone taking a photo of her. Poor love.'
Bernard was one of the older residents of Meadowbank and had been coming to the library for as long as Elsie had worked here, which was about five years now. His fascination with celebrity culture, and the apparent sightings of various movie stars and singers in the United Kingdom, had been a recent addition to his normal checking of the BBC News and Weather.
'How extraordinary,' Elsie replied. 'What do you think Taylor Swift was doing in Wigan? Popped over from LA, has she?'
Bernard sat back and considered. 'Maybe they don't have Asda in LA.' He shrugged. 'Maybe she can't get hold of Pringles.'
Elsie paused midway between folding The Daily Mail and slotting it into the rack. 'Pringles?'
'Yeah. Maybe you can only get those in England. I love the sour cream and onion ones. Not keen on that odd pizza flavour they do sometimes. Tastes like sick to me. Can you imagine though, Elsie? That poor girl can't go anywhere without the paparazzi following her. What a life.'
Elsie gave his shoulder a gentle squeeze as she went back to the desk. Though she had, on more than one occasion, hinted that it was unlikely for Taylor Swift to be spotted in Wigan, or Sharon Stone in a Halfords in Basingstoke, he'd never quite believed her. Bernard's voice carried the short distance between them.
'Look at this one, Elsie. That rapper Hissy Fit was spotted in Tooting.' He stroked his beard. 'I've always quite liked Tooting. It's got a funny name.'
Elsie bit back a laugh and rounded the desk to sort out the books poked through the drop box last night. She raked her fingers through her frizzy hair, then pushed her glasses up the bridge of her nose. The unseasonably warm weather was making her thick curls even more frazzled than usual and she had yet to find a product that could tame them. Karen, her supervisor, and the grumpiest librarian ever to walk the Earth, neither looked up nor smiled at Bernard's comment.
'He's going crazier by the day,' she muttered, scowling at the magazine in front of her.
Somehow, Karen managed to do all of the moaning and none of the work while Elsie did all of the work and very little moaning. At first, Elsie hadn't minded when Karen was appointed as her supervisor after Clara, the old librarian, had retired. She loved her job as it was and had to concede that she hadn't been brave enough to go for promotion. The idea of sitting in front of a panel answering questions and knowing she'd go as red as a beetroot had put her off. It had been all she could do to get through the interview for this job and she still hadn't quite recovered from being asked, 'What are your weaknesses?' to which she'd trailed off a list so long she'd been surprised they hadn't been deterred by her inability to face confrontation, speak in public, or dance with any discernible rhythm.
As a result of Elsie's inability to push herself, Karen had got the job even though she'd never particularly liked library work. In fact, Elsie knew full well she hated it. She hated the children coming in for story times, the older people who came in for Mingle and Mutter or just some company, and she had a particularly strong loathing for the book club because it meant finding all the special cups and saucers people had brought in from home. But Karen did like the extra money that came with the position and overseeing the rota, which meant she got first dibs on holidays and more than her fair share of weekends off.
Not for the first time Elsie wondered if she should stop being so afraid of actually doing things and take a chance once in a while.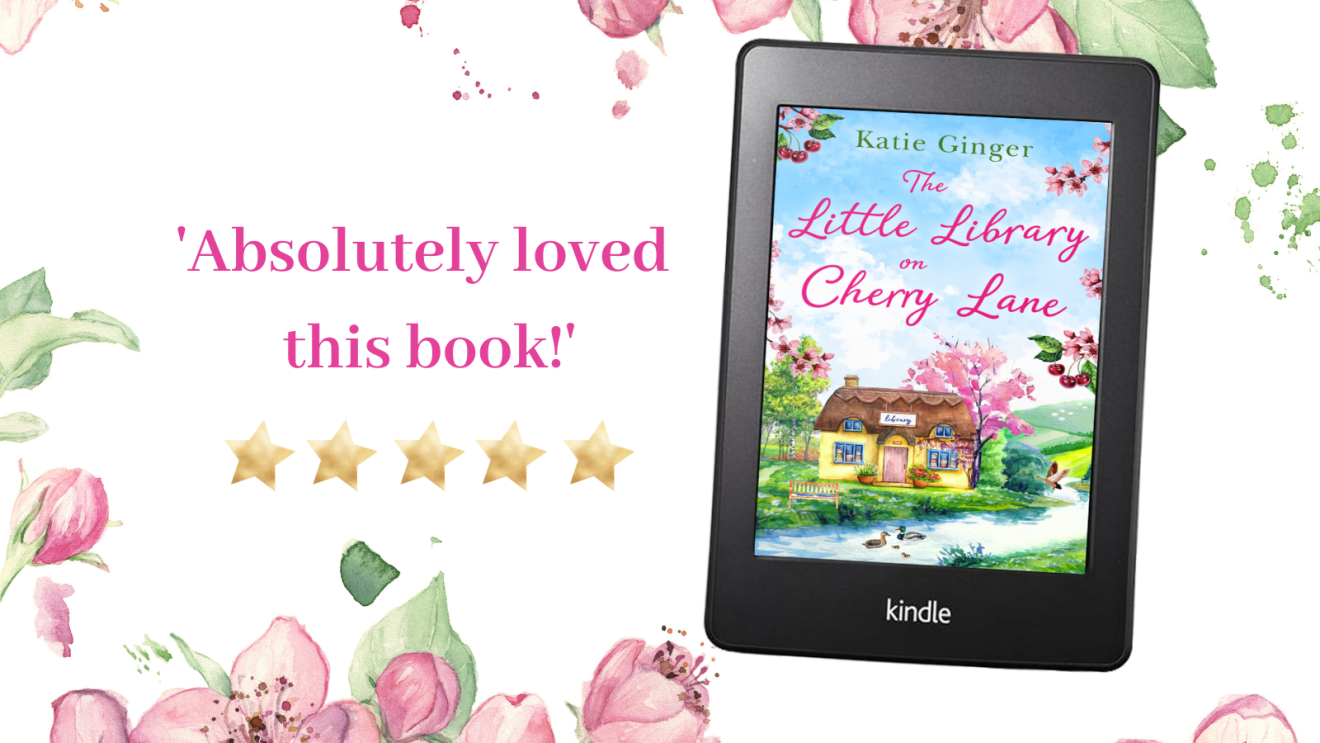 On the blog this month...
Publication day celebrations, guest posts from fabulous authors and much more!


Come and find me on Facebook!
I love a natter over on my Facebook page and so do my readers! Come over and join us!