 Umm...excuse me, but did we go straight to winter?


Anyone else sitting here while it blows a hoolie outside and rain batters the windows? Never mind though, because it's perfect book reading weather and I've got an absolute bargain for you this month!


First, here's a little update on what I've been working on. Edits for my Spring 2022 book were sent in today and I've been working on the next book too. I've found it quite hard to write one book while editing another but I'm nearly at the end of the first draft. It'll need a lot of work before anyone can see it, but I can't wait to get that first draft written. At least then I've got the bones of something to work on. The next book (currently untitled) is un-contracted, but my agent will be starting the ball rolling with that very soon, so that's super exciting.


And in other incredibly exciting news...Snowflakes at Mistletoe Cottage is about to be available in bookshops in Canada! From 5th October, Indigo, one of the largest chains there are giving it front of store placement! This is so incredibly exciting and if anyone lives in Canada, it would be amazing if you could snap a shelfie and send it to me at katiegingerbooks@gmail.com. I'd so, so appreciate it.


And finally, if you didn't get chance to read Winter Wishes at Swallowtail Bay last year, it's going to be 99p as part of the October Kindle Monthly Deal so you can grab yourself a bargain and start getting in the Christmas mood! There's a link and a bit more about it below if you're interested.


As always, I'd love to connect so do let me know your reading recommendations and share your news!


Until next month, happy reading!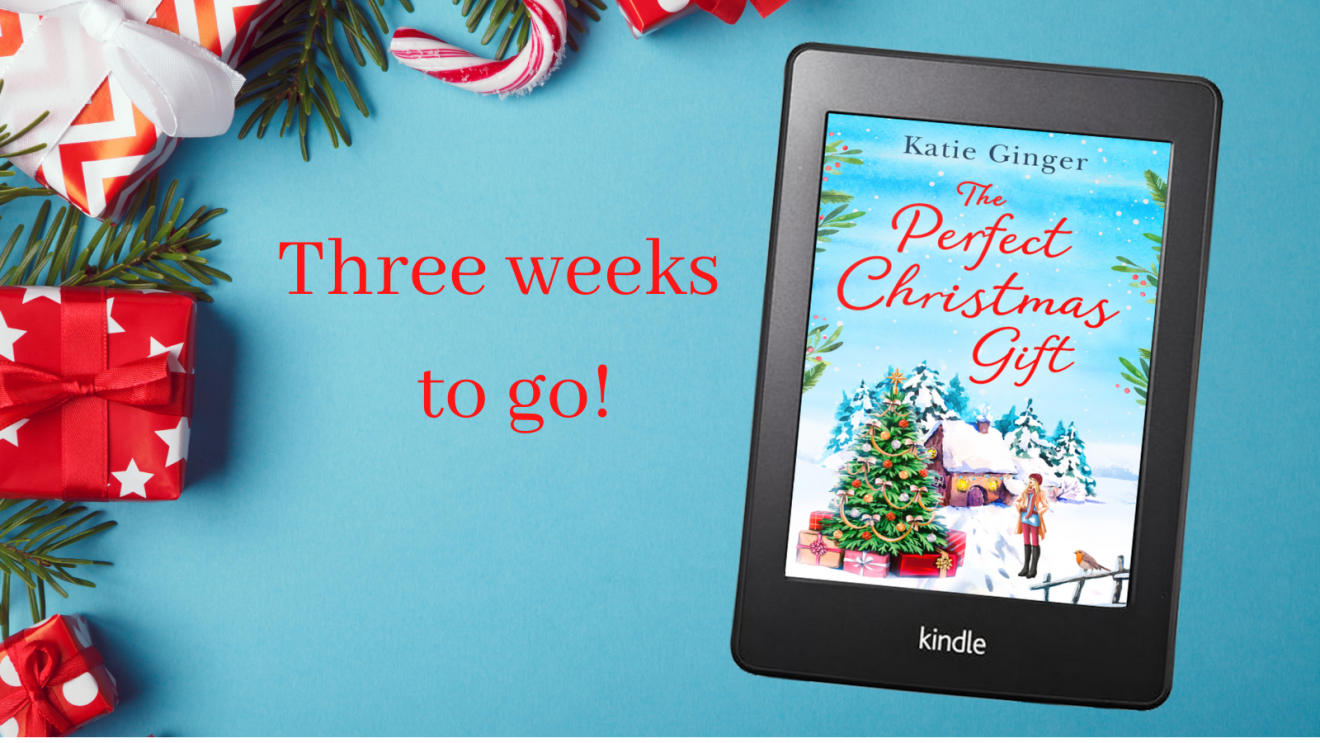 The Perfect Christmas Gift is released on 22nd October!


Bella is counting down the days to Christmas until she arrives home to find her boyfriend leaving her for another woman.


Next door, Nick is facing his first Christmas as a single dad.


Determined to fix Christmas, Bella launches a Christmas giving tree for the whole village, where the community can secretly give the Christmas presents they truly need.


As chief elf, taking donations and delivering gifts with help from Nick and his son Freddie, the two neighbours grow closer, but then Nick's estranged wife returns just before Christmas.


Is their budding romance over before it's begun? Or will love be Nick and Bella's perfect gift this Christmas?
Grab your cosiest jumper and escape to the beautiful Swallowtail Bay!
Christmas and romance are in the air and Nell is obsessed. Especially as she's hosting the first ever wedding at her small hotel, Holly Lodge.


Nell's best friend, Tom, has been in love with her ever since they met, but has always kept his feelings a secret in case it ruins their friendship.


Can the magic of Christmas open Nell's eyes to a love that was always there the whole time?
On the blog this month...
I'm going to be talking more about the inspiration behind The Perfect Christmas Gift, sharing some reviews and talking about my top tips for writing festive fiction.


Come and find me on TikTok!
I've finally given in and joined this crazy world of tiny videos! Come and join me!