 Hello everyone and happy 1st September!


I can't help but be excited for autumn. It's my favourite season by far (apart from December and Christmas, of course). There's something about the golden sunshine, the way the leaves turn and the chill in the air that just make me happy. And we can wear jumpers, boots and all those cosy clothes!


September always gives me the back to school feels, but in a good way. I love that feeling of new beginnings the season brings and for me, that always peps up my writing.


Did you see the cover reveal for The Perfect Christmas Gift? What do you think of the cover? I think it's utterly magical and people are really loving the robin sitting on the fence! If you missed it, you can see the cover and find out a bit more about it below.


In other writing news, I'm now editing the spring 2022 book and it features a library, a book-loving heroine and a sexy hero who's on the wrong side! I'm also writing book 10 at the same time (help!) and have just hit the 65k mark. I'm in the final act of that one so I don't want to leave my characters hanging!


In the coming weeks I'm going to be sharing the first chapter of The Perfect Christmas Gift exclusively with my mailing list as a thank you for all your support so keep an eye out for that coming soon.


I'd love to know your favourite autumn reads so do stop by Facebook page or contact me on Twitter to tell me what you're reading. No one can have too many books to read can they?!


Until next month, happy reading!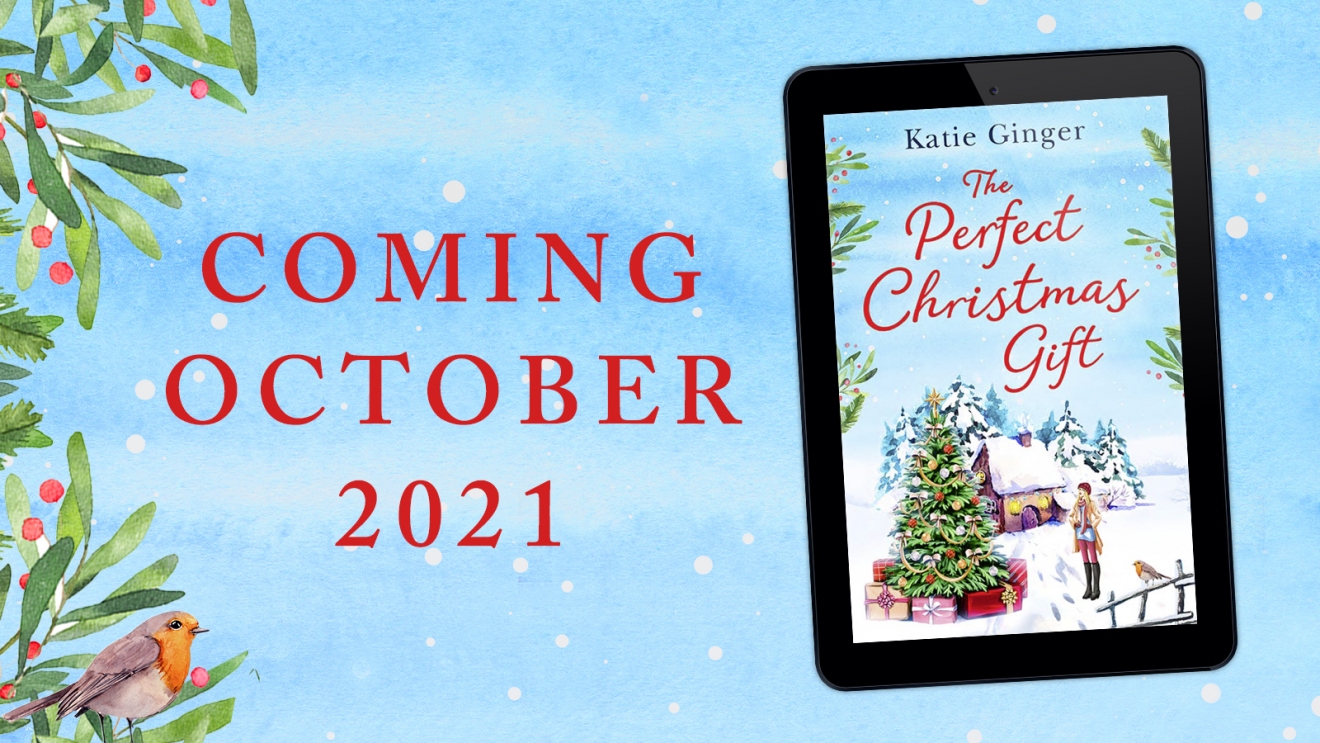 The Perfect Christmas Gift is available to pre-order!


Bella is counting down the days to Christmas until she arrives home to find her boyfriend leaving her for another woman.


Next door, Nick is facing his first Christmas as a single dad.


Determined to fix Christmas, Bella launches a Christmas giving tree for the whole village, where the community can secretly give the Christmas presents they truly need.


As chief elf, taking donations and delivering gifts with help from Nick and his son Freddie, the two neighbours grow closer, but then Nick's estranged wife returns just before Christmas.


Is their budding romance over before it's begun? Or will love be Nick and Bella's perfect gift this Christmas?
What are you reading this season?
I've just finished the amazing Sarah Bennett's Autumn Dreams at Mermaids Point and it was absolutely brilliant. It also had one of the most perfect endings that had me buzzing for days. Check it out if you love a fabulous feel-good romance!
On the blog this month...
As the Christmas reads start hitting the shelves I'll be talking about my favourite reads for the season, how to write good festive fiction and of course, the odd guest post or two!


I'm on Facebook!
My lovely Facebook community is growing! Come and be part of the fun!